'Don't Be Tardy' Star Kim Zolciak Reveals Cosmetic Procedures Brielle Biermann Had Done
Kim Zolciak and Brielle Biermann didn't let a global pandemic get in the way of getting their cosmetic procedure fix.
Kim, the "Don't Be Tardy" matriarch and "Real Housewives of Atlanta" alum, made a guest appearance on "Watch What Happens Live with Andy Cohen" on Sunday and was very candid when asked if he current appearance reflected around nine weeks without botox or fillers of any sort.
"Um, no, Andy," she remarked before explaining that Atlanta had lifted its lockdown.
READ: 'Don't Be Tardy' Star Brielle Biermann Slams Claim She Lives Off 'Mommy's Money'
"Brielle and I both were [my doctor's] first. She did my botox, touched up my lips a little bit. I get migraines just in general so the botox actually really helps me in the back of my neck here and [in my forehead] so that's kind of my goal," the mother of six said. "I mean, I am getting old. I'll be 42 on Tuesday."
As for her 23-year-old daughter, Kim dished, "Brielle did her lips, touched up her lips."
During a separate segment on the Bravo late-night show, titled "Keeping Up with Kim," Kim acknowledged that at the beginning of 2020 Brielle announced she had gotten rid of her lip fillers.
"Neither one of us are overly happy with our lips right now so it's a work in progress, but yeah, they're gone, they're pretty much gone," she said.
As previously reported, the former girlfriend of professional baseball player Michael Kopech shared that she started to undo her cosmetic decision in an Instagram Story.
"Dissolved my lips yesterday…gonna look like 18-year-old Brielle again soon," she wrote over an image of herself looking off to the side on January 4. "2020 new year new me!"
Clearly she was happy with the decision because only days later she revealed, "I'm back to dissolve even more than I dissolved on Friday night."
At the time, the Instagram influencer made sure to note that her decision to dissolve her lip fillers didn't mean she was swearing off getting them in the future. On that same day, she admitted that she had found some "newer options" but wanted to get more information before moving forward.
"I want to get a little more knowledgable on them so starting fresh," Brielle wrote.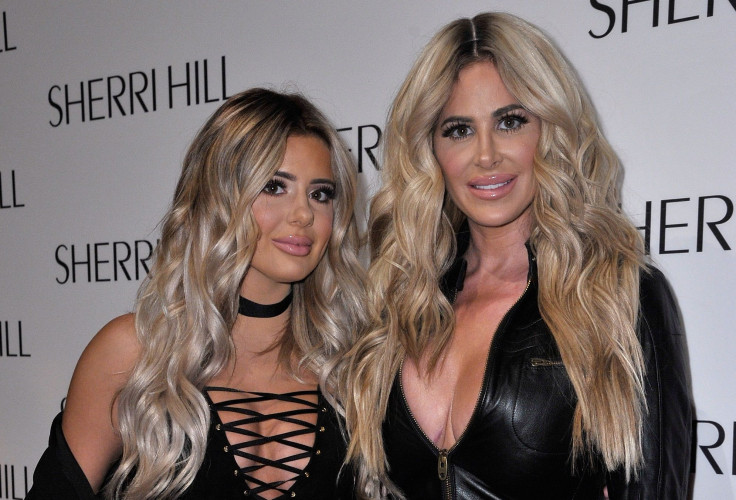 © Copyright IBTimes 2023. All rights reserved.