Porsha Williams, Kenya Moore Take Sides In Kim Zolciak, NeNe Leakes Feud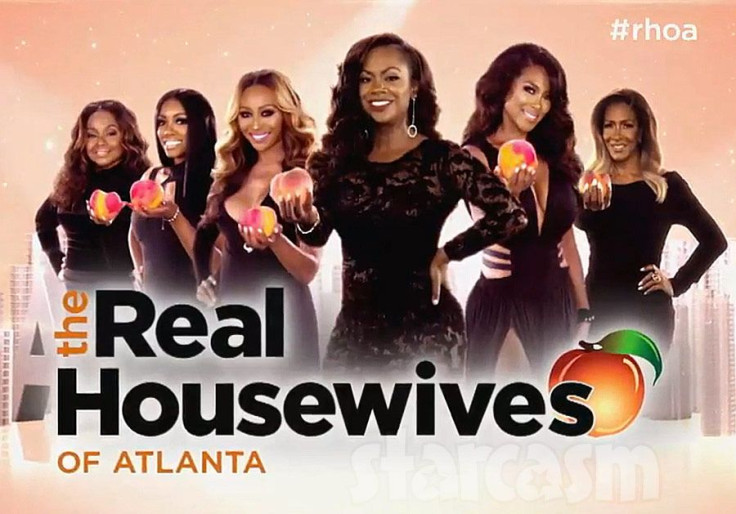 The feud between "The Real Housewives of Atlanta" stars Kim Zolciak-Biermann and NeNe Leakes on Instagram continues, and some of their co-stars seemed to have picked a side.
Porsha Williams, 36, recently shared a promotional pic of "RHOA" on Instagram featuring Kim Zolciak-Biermann and her husband, Kroy Biermann. "DON'T BE TARDY Season Premiere TONIGHT 8/7c you don 't want to miss it! Back to Back episodes!!" she wrote in the caption.
Her post comes right after the heated social media exchange between Zolciak- Biermann's daughter, Brielle Biermann, and Leakes. This sparked speculation that she may be siding with Zolciak-Biermann in their feud.
On Thursday, Leakes took a jab against Biermann after the latter posted a photo of her bathroom with roaches on the floor. The former "Glee" star fired back by sharing a clip on Instagram of herself saying that she was going to "live in my ROACH infested brand new home." Leakes then shared Biermann's photo and called her "racist." She also slammed Zolciak- Biermann for being a "trashy mom," Us Weekly reported.
"We don't have roaches! If you found 1, u brought it with u," Leakes said. "My home is Brand New but you guys were so jealous of it, you couldn't even give a compliment. You had to stoop so low and be so disgusting #racisttrash #jealous #KKK #thirsty you better run yo [explicit] back to a child's place #youwannaactgrown?"
Zolciak-Biermann defended her daughter and claimed that Leakes didn't see the bug in front of her. However, when she saw it, she deleted the video. She added that it was Leakes who released the video. She also denied that she is a racist and that Leakes only said those mean words as her last resort to attack them.
"I think everyone including NeNe needs to spend some time uplifting people instead of tearing them down. Nene should be embracing love instead of making up lies. There is absolutely no credibility to anything that she has said. I will NOT stand for these slanderous comments!" Zolciak-Biermann wrote on Instagram.
Meanwhile, if Williams took Zolciak-Biermann's side, Leakes has Kenya Moore backing her up. Moore shared Leakes' post and wrote, "I totally agree with you about that devil," clearly referring to Biermann. Moore also added the hashtags "#sheisabadperson" and "#likemotherlikedaughter."
In July, Biermann joined her mom and Moore's feud by posting a Twitter rant. According to her, Moore "is a dumb ugly evil." She also accused Moore of stalking her and her mom, Zolciak- Biermann.
What can you say about the feud between the "RHOA" stars on social media? Drop a comment below.
© Copyright IBTimes 2022. All rights reserved.
FOLLOW MORE IBT NEWS ON THE BELOW CHANNELS