Doria Ragland Can Help Meghan Markle, Father Thomas Reconcile By Doing This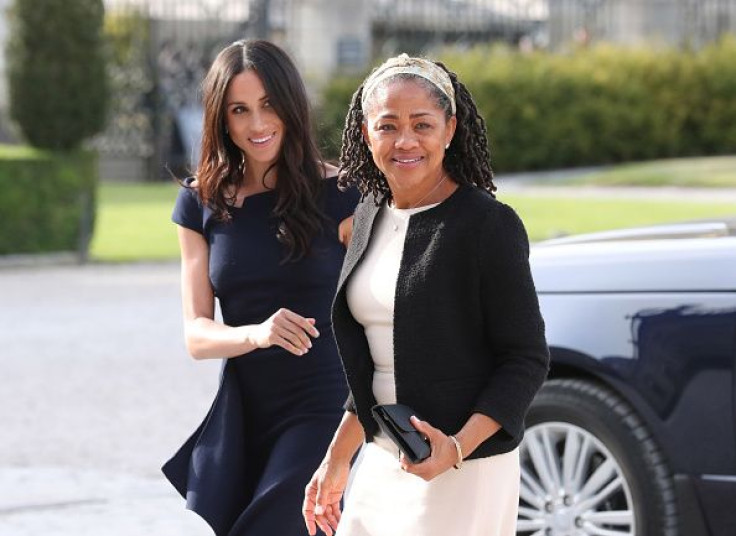 Meghan Markle's mom, Doria Ragland, can help her deal with her problems with her father.
Karen Ruiz, a journalist for Daily Mail, has claimed that the Duchess of Sussex may seek her mother's help to sort out her issues with her dad, Thomas Markle Sr. Ragland is reportedly the only person who can talk some sense into her ex-husband.
Markle is reportedly frustrated with her dad making several paid interviews about her and the royal family. Thomas Sr. is apparently harming the duchess' in-laws by putting them down. In fact, the more he speaks ill of the royals, the more Markle reportedly wants to keep a distance from him.
Thomas Sr. is reportedly upset because he became disconnected from Markle when she joined the royal family. In one interview, he said that he would not keep quiet and even took credit for the Duchess of Sussex's achievements.
"I refuse to stay quiet," Thomas Sr. said. "What riles me is Meghan's sense of superiority. She'd be nothing without me. I made her the Duchess she is today. Everything that Meghan is, I made her. [...] She became the woman that she is today thanks to everything I did for her. And did I get any recognition for it? Any thanks? She doesn't even speak to me now. How cold is that?"
Thomas Sr. and Markle had a great relationship when she was growing up. Her half-brother, Thomas Markle Jr., recently said that Markle may be abusing their father's love because Thomas Sr. has always put her first before her other siblings.
"Throughout our lives, dad always put Meg first, above me and my sister, but if what he is saying is true it appears she is abusing his love for her," Thomas Jr. told Mirror. "It's selfish, cruel even. He gave her everything and now she is giving him nothing but hurt back."
Years ago, Markle revealed that one of the greatest pieces of advice she received was from her father. According to her, the former lighting director wanted her to seek her own truth.
"And in one of those parenting moments that no guidebook could ever prep you for, my dad said words which will stay with me forever. Draw your own box," Markle recalled. "He wanted me to see beyond that census placed in front of me. He wanted me to find my own truth."
© Copyright IBTimes 2023. All rights reserved.