Meghan Markle Making A Statement With Her Messy Bun Hairstyle, Expert Says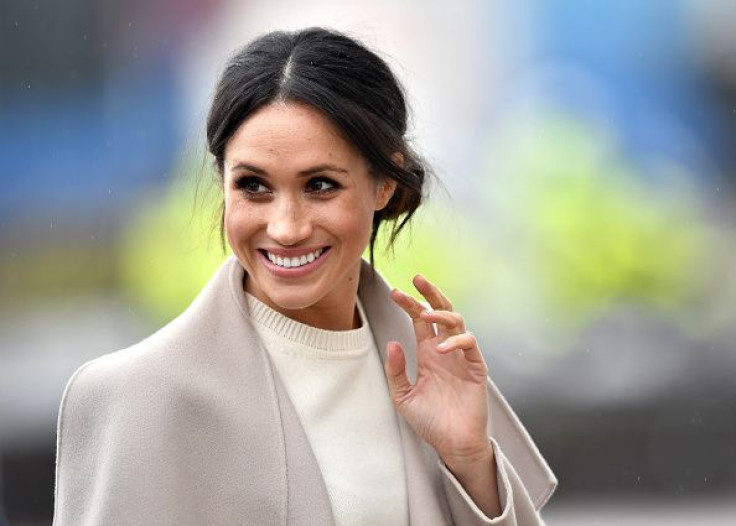 Meghan Markle is making a statement with her favorite messy bun hairstyle.
The Duchess of Sussex had been seen multiple times with her hair styled in a messy bun. Royals fans have mixed reaction about it. Some were impressed others were disappointed. According to a sociologist, Markle's hairstyle means more because she is instilling "coolness" in the royal family.
"The way we communicate is a full-spectrum, multi-sensory communication," image consultant and personal style guru Dr. Anna Akbar told Elle (via Express) about Markle's messy bun. "Bottom line, Markle is aware she's sending signals. I don't think anything that she's doing is haphazard."
Akbar also likened Markle's hairstyle to any fashion style like ripped jeans. According to her "It's in the same vein."
"I would say it's no different than distressed or ripped jeans where there's a sort of strategic messing-up that might make it look old or look cool," the expert explained.
She added that while it looks casual and messy, it is most certainly done by professionals. For her, this is even more difficult to style.
"My guess is it took more time than it does when you put your hair in a messy bun to go to a workout class," she added. "It is not a half-ass messy bun."
The former "Suits" star said earlier that she doesn't want to waste time in getting ready. Unlike most women who spend a lot of time looking at themselves in the mirror, Markle can get herself ready in minutes.
"When I get ready to go out, it's half hour and we're out of the door," the Duchess of Sussex told Esquire. "I don't want to waste time getting ready: I want to go out and have fun."
Markle styled her hair in a messy bun when she visited Brixton with Prince Harry. During their outing, one fan criticized her for styling her locks that way.
"The untidy topknot was not becoming," Judy wrote. "Ok these two need to grow up they aren't teens or in their 20's anymore. Harry is early 30's and Meghan is almost 40. She can't keep pushing the envelope, eventually, the Queen is going to step in and take her to task. We need dignity."
Markle didn't mind the people's comments as she still styles her hair that way. She was seen out in a messy bund just days after her father, Thomas, talked to the press and claimed that she's "terrified" of her new life as a royal.
© Copyright IBTimes 2023. All rights reserved.