'Downton Abbey' Canceled: Season 6 Will Officially Be The Final Season Despite High Ratings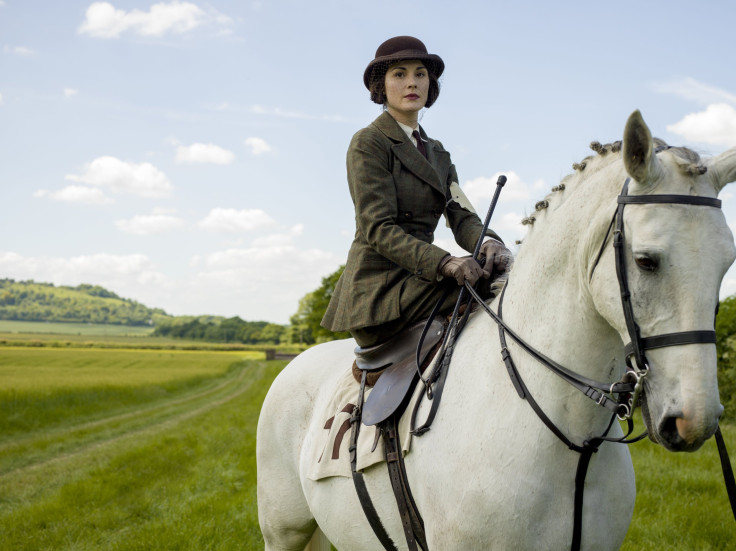 Bad news for "Downton Abbey" fans. Executive producer Gareth Neame announced Thursday that Season 6 will be the last year of Crawley family drama.
"Millions of people around the world have followed the journey of the Crawley family and those who serve them for the last five years," Neame said in a statement. "Inevitably there comes a time when all shows should end and 'Downton' is no exception. We wanted to close the doors of 'Downton Abbey' when it felt right and natural for the storylines to come together and when the show was still being enjoyed so much by its fans. We can promise a final season full of all the usual drama and intrigue, but with the added excitement of discovering how and where they all end up ..."
For fans who have been following "Downton" gossip, the cancellation is hardly surprising. The British show has been rumored to be ending for quite some time. The decision not to renew "Downton Abbey" beyond Season 6 reportedly was made by the cast. TV Line reported last week that the majority of the actors wanted to leave the show, which was consistent with earlier reports that actors were searching for work in the U.S. The cast even made several comments that indicated the end was near.
Allen Leech, who plays Tom Branson, said in November that he couldn't see the show going beyond another season or two. "In my heart of hearts, I can't see it going more than two [seasons] more," Leech told E! Online. "I think the period of time we want to tell, we're coming to the end that us as actors we can keep playing these characters."
Maggie Smith also stirred up some controversy recently when she said Season 6 would be her last. "I mean, I certainly can't keep going," the actress told the Sunday Times (via Radio Times) regarding her character, Lady Violet. "To my knowledge, I must be 110 by now. We're into the late 1920s." The series began in the aftermath of the sinking of the Titanic in 1912.
"Downton Abbey" is the highest-rated show on PBS. The Season 5 finale drew in 9.8 million viewers. A premiere date for Season 6 has not been announced yet.
© Copyright IBTimes 2023. All rights reserved.