'Downton Diddy' Is The 'Downton Abbey'/Sean Combs Mashup You Never Knew You Needed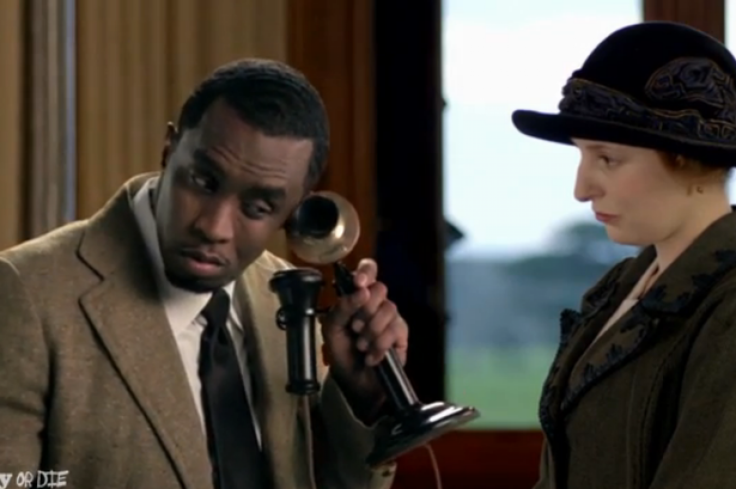 This week, hip-hop mogul Diddy made one of the most confusing PR announcements of the year: He was joining the BBC's hit historical drama "Downton Abbey" as the show's first black cast member. The BBC and PBS denied the rumors, and luckily for everyone, Diddy's announcement turned out to be a hype-building exercise for a new Funny or Die video.
"I have to admit that Downton Abbey is one of my favorite shows- and thats why Im so excited today," Diddy tweeted Wednesday, adding. "MY BIG NEWS: So happy to announce that Im a series regular on DOWNTON ABBEY-my favorite show+i'll be debuting a sneak peek tonight 12am PST!"
Previously, "Downton Abbey" producers announced that they planned to introduce the show's first ever black character. Taking advantage of this, Diddy (real name Sean Combs) announced that he had in fact already claimed that spot. Enter: "Downton Abbey."
In "Downton Diddy," the hip-hop mogul inserts himself into several pre-existing "Downton Abbey" scenes as Lord Wolcott, the previously unseen owner of the Grantham estate. Aside from his somewhat odd habit of incorrectly pronouncing the name of the show "Downtown Abbey," Diddy does a pretty admirable job injecting some humor into the British drama.
In one of the best moments of the video, Diddy greenscreens himself into a conversation with "Downton Abbey" stars Maggie Smith and Penelope Wilton, offering them a drink of Ciroc, the vodka brand Diddy promotes in real life. It's both a quick jab at rampant product placement, and a self-depreciating comment on Diddy's own tendency to hype up products.
Watch Diddy take on "Downton Abbey" in "Downton Diddy" below [NSFW language].
Downton Diddy from Sean Combs
© Copyright IBTimes 2023. All rights reserved.