Dozens Of Naked Men Expose Themselves In Front Of Kids At 'All Ages' Pride Parade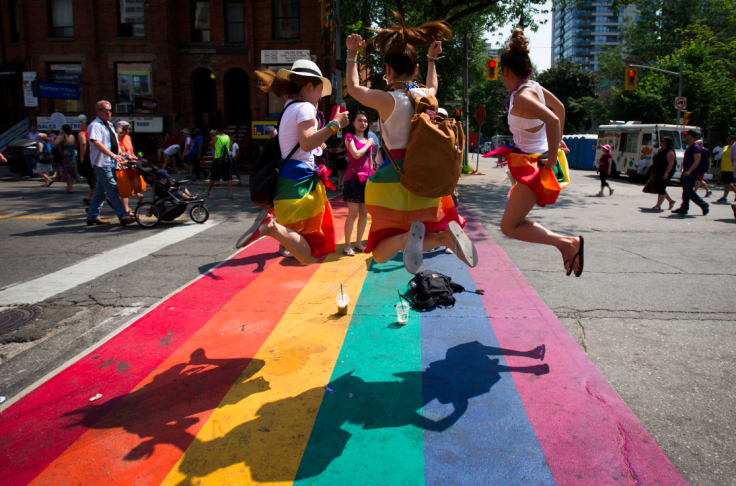 KEY POINTS
A group of naked adults rode bikes in front of children at the Seattle Pride Parade
Some naked adults washed themselves in a fountain while being watched by kids
Seattle Police said they did not receive any official complaints regarding nudity during the event
Two videos went viral online for showing dozens of nude men participating in this year's "all ages" Seattle Pride Parade.
Videos uploaded by The Post Millennials on its Twitter account showed that many children were brought by their families to witness the Seattle Pride event, even though some participants were naked.
In one video, a group of adults were fully naked while riding their bicycles. At least one child was seen riding alongside them.
The naked cyclists waved at the crowd, including at the children seated on the side of the road. Some of them also came closer to the onlookers.
They can also be seen carrying signs on their bikes with the words "Challenge Body Shame," "Build Self Esteem," and "Pride for EVERY Body."
Fact-checking website Snopes revealed that the group also attended previous Body Pride Ride events in Seattle, according to photographs and videos published in 2014, 2020 and 2022.
In another video from the 2023 event, several nude adults can be seen washing themselves in International Fountain as children looked on or played near them. Some families can also be seen having a picnic near the naked people.
Fox 11 News reported that the Seattle Police Department responded to reports of naked adults present in the Pride events, but they stated there hadn't been any official complaints or arrests.
In a statement to Snopes, the Seattle police said that their role on the day of the parade was to ensure "safety and security" rather than regulate the festivities.
"The ordinance in question is Ordinance 124301, which added to the Seattle Municipal Code a provision around indecent exposure, which predicates enforcement of the misdemeanor on a requirement that the exposure be both 'open and obscene' and while 'knowing that such conduct is likely to cause reasonable affront or alarm,'" the Seattle police said.
Seattle police added that apprehending the naked adults is "better left to parade organizers and the permit process."
Several Democratic politicians were seen attending the Seattle Pride event.
On Twitter, Washington Rep. Pramila Jayapal posted pictures of herself at the parade, along with her supporters.
Seattle Mayor Bruce Harrell also marched in the event. He tweeted that it "was great to feel the love, energy, and sunshine" as he took part in the parade with the city employees.
"Our diversity makes us stronger, which is why we must send a clear message to our LGBTQIA+ community today and every day: we see you, we support you, and you belong here," Harrell said, according to Fox News.
Seattle Pride said on its website that the parade has been organized yearly since 1974, although the city didn't officially recognize the first parade.
The Seattle Pride festivities have attracted an estimated 300,000 members of the LGBTQIA+, friends, and allies in the past few years.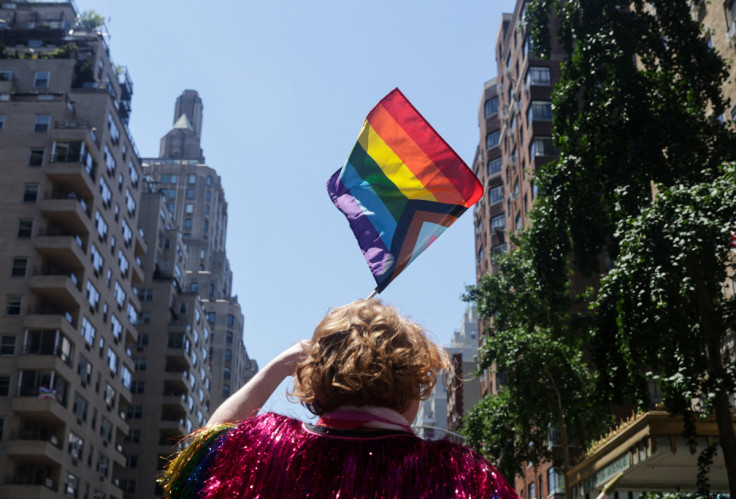 © Copyright IBTimes 2023. All rights reserved.