Dr. Dre: Hopefully Jimi Hendrix, Marvin Gaye Holograms Will Be Made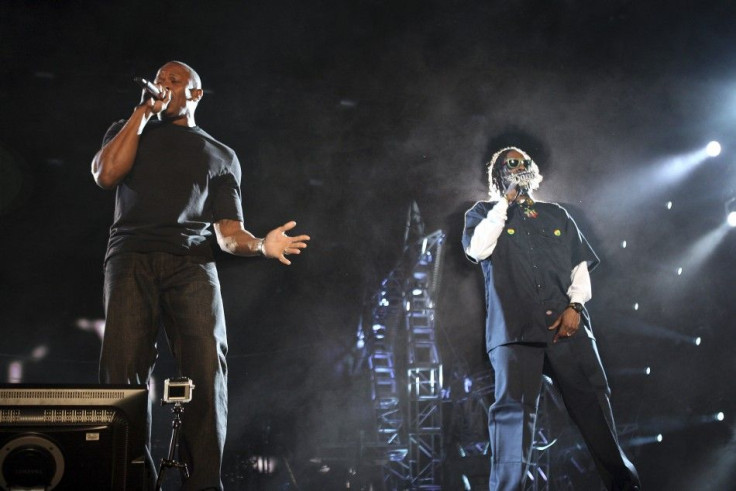 The enigmatic West Coast producer/ rapper Dr. Dre caused a stir this week after performing on the last day of Coachella in Indio, Calif., where he shared the stage with several acts including a hologram of the late Tupac Shakur.
Since the Tupac hologram made its debut at the festival, many have been speculating about what the technology will bring for the future of live music. Some have asked whether this will make room for reunion concerts of famous bands with dead members.
Hollywood street-rummaging publishing agency TMZ caught up with Dr. Dre recently and asked him about the show and what he expected from the new technology in the future.
Right now, there's a technology [that's being developed] where the hologram can be 360 degrees. Right now, it's flat. It just looks like it's 360 degrees from the front. But we're working on some new and different things for the future. I think everybody's in love with it right now. I'm having fun, says Dr. Dre. Hopefully, you know, different artists are able to bring out their favorite artists. I don't know. Hopefully we can see Jimi Hendrix, Marvin Gaye, all of this and that type. I don't know. We'll see what happens.
To see the full interview, check out the video below:
© Copyright IBTimes 2023. All rights reserved.
FOLLOW MORE IBT NEWS ON THE BELOW CHANNELS