Dr. Dre Ready To Sue After Lifetime's Michel'le Biopic 'Surviving Compton' Shows Him As A Woman Beater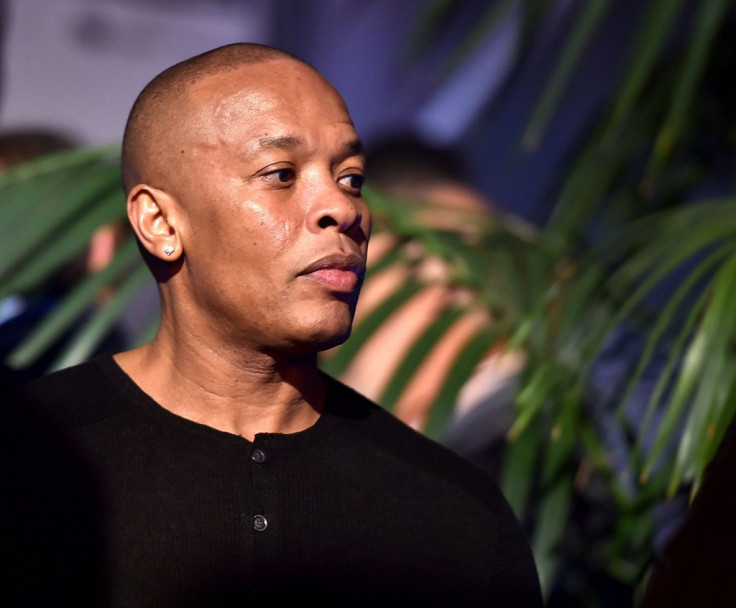 Lifetime has yet to air its upcoming Michel'le biopic, "Surviving Compton: Dre, Suge & Michel'le," but hip-hop producer Dr. Dre is already set to sue Sony Pictures if the made for TV movie airs.
Starring Rhyon Nicole Brown as singer Michel'le, the film tells the singer's story about her relationship with Dr. Dre, which included physical abuse at the hands of the producer. It's a story that Michel'le says was left out of the 2015 hit movie, "Straight Outta Compton." But while the film depicts Dr. Dre as an abuser, the producer claims he never hit Michel'le. The two dated from the late '80s to the early '90s and have a child togther.
According to TMZ, Dre denies any abuse and his legal team has sent a cease and desist letter to Sony Pictures. The letter reportedly states that Dre and Michel'le dated 30 years ago and during the time, she never hinted at abuse or violent behavior. The letter also claims that Michel'le never filed a police report or sought medical attention.
While no one knows if the abuse claims are true, during an interview with Wendy Williams on Oct. 3, Michel'le spoke about her relationship with Dre and revealed why she didn't leave him.
"I stayed because it was normal," she said. "After the first hit, you don't think they're going to do it again. I didn't call the police because I didn't want him to go to jail. All the men around me were always going to jail and be gone for years and I didn't think that was a good idea."
Trailers and an early screening of the film show Dr. Dre's character as extremely violent — attacking Michel'le as she records a song and even punching her in the stomach in front of a group of people.
The film also stars Curtis Hamilton as Dr. Dre, Jamie Kennedy as Jerry Heller and R. Marcos Taylor as Suge Knight, who is reprising his role from "Straight Outta Compton." "Surviving Compton: Dre, Suge & Michel'le" airs Oct. 15 at 8 p.m. EDT on Lifetime.
© Copyright IBTimes 2023. All rights reserved.
FOLLOW MORE IBT NEWS ON THE BELOW CHANNELS