Dr. Fauci Credits Mild COVID Symptoms To These Actions Despite Being In High-Risk Age Group
Just a week after testing positive for COVID-19, the nation's leading infectious disease expert, Dr. Anthony Fauci, gave an update on his recovery on Thursday during a White House coronavirus press briefing.
"I'm feeling really fine," Fauci said. "I had some mild symptoms last Tuesday. I checked my antigen test on Wednesday. It was positive. I had one day of symptomatology. I started on Wednesday on Paxlovid. And I was on Paxlovid for five days, and I have now finished Paxlovid and I'm still feeling really quite fine."
The 81-year-old Fauci credited his quick recovery to being fully vaccinated and having two booster shots, saying he may not be doing as well if he did not follow these recommendations, especially at his age.
"I think I'm an example, given my age, of what we're all talking about today. I'm vaccinated. I'm doubly boosted. And I believe if that were not the case, I very likely would not be talking to you looking as well as I look, I think, right now. So, all is well with Fauci...," he said.
Fauci sits in the age group of adults over 65 that are at the highest risk of getting very sick from COVID.
According to the Centers for Disease Control and Prevention (CDC), more than 81% of COVID-19 deaths occur in people over 65, and deaths are 97 times higher in this age group than among people aged 18-29.
To date, more than 222 million Americans are fully vaccinated against COVID-19, with over 16.5 million people double boosted, according to the CDC.
During the briefing, the White House COVID-19 Response Team also gave an update on the COVID vaccine for children under 5 from Pfizer and Moderna that was made available this week.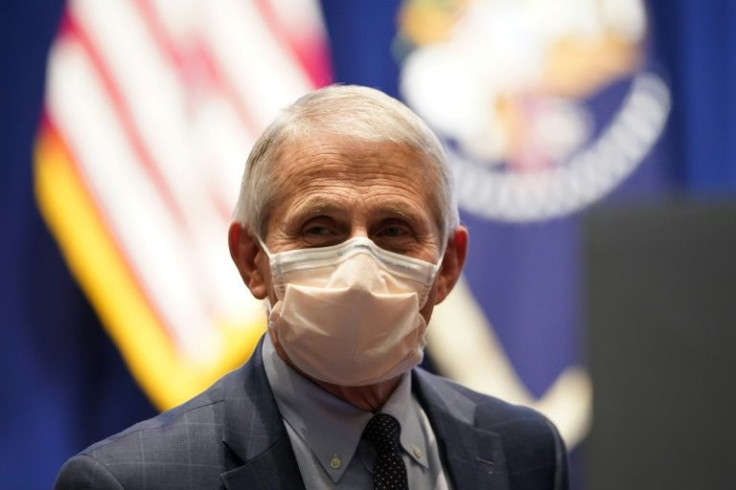 © Copyright IBTimes 2023. All rights reserved.
FOLLOW MORE IBT NEWS ON THE BELOW CHANNELS