Dr. Nowzaradan's Diet Plan For 'My 600-Lb Life' Patients: How TLC Reality Stars Lose Weight After Gastric Bypass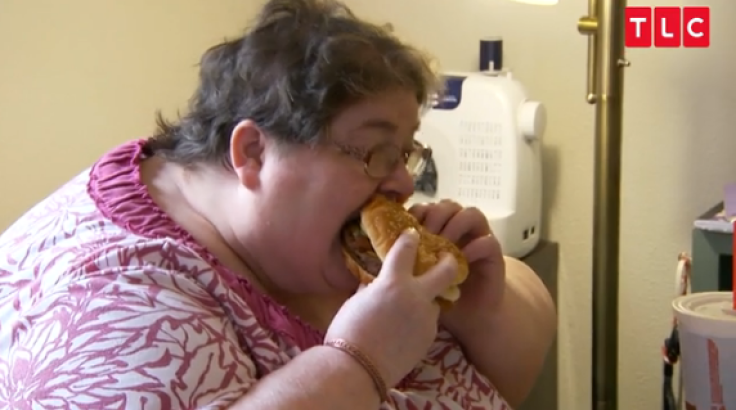 As viewers of "My 600-Lb Life" know, gastric bypass surgery is not magic. While the procedure helps people control their appetite, they must follow a strict diet to lose weight and maintain results. Dr. Younan Nowzaradan, the doctor featured on TLC's hit show, has his patients follow a high-protein, low-carb diet to drop pounds and keep the weight off.
"Weight loss surgery may address the mechanics of how much food you will need in order to feel full, or how much of the nutrients and calories are absorbed into your system, but the surgery dies not control you own post-surgical behavior," the doctor's website reads. "Because you will be eating less, you must make the best use of your caloric intake as possible."
His page lists grains, dairy, protein, fats and oils, fruits and vegetables, sugar, fiber and salt. Different amounts are given to men and women when it comes to grains and protein.
While men should eat six or seven one-ounce servings of grain a day, women should consume give or six one-ounce servings. Men need six to eight ounces of meat, legumes or other protein and women need four to six ounces of meat, legumes or other protein.
Both genders should have about three cups or dairy, or milk alternatives, because dairy provides calcium.
Healthy fats are essential for a balanced diet. Men and women should omega-3 fatty acids, which are found in fish and flax seed, but stay away from trans-fat or hydrogenated oil, which is usually found in processed food or things that are fried.
Fruits and vegetables can be eaten in five or six servings a day, but since they have different calorie counts, people need to keep track of which ones they consume.
Sugar and sweets have little nutrition and should be avoided or—at least not consumed on a daily basis.
People in general good health eat 25 to 25 grams of fiber a day.
Men and women need less than 2300 mg of sodium a day.
Season 5 of "My 600-lb Life" premieres Wednesday, Jan. 4 at 8 p.m. EST on TLC.
Follow me on Twitter @mariamzzarella
© Copyright IBTimes 2023. All rights reserved.