'Drake & Josh' Star Drake Bell Arrested On Attempted Child Endangerment Charges, Pleads Not Guilty
KEY POINTS
Drake Bell was charged in Ohio with attempted endangerment of a child and disseminating matter harmful to juveniles
Bell pleaded not guilty to both charges, which allegedly stem from alleged incidents that happened in Cleveland in 2017
A pretrial hearing is scheduled for June 23
Drake Bell, who starred in the Nickelodeon series "Drake & Josh," was charged in Ohio with attempted child endangerment and disseminating matter harmful to children, according to online court records.
Bell, whose real first name is Jared, was indicted on May 21 and taken into custody Thursday over an alleged 2017 incident in Cleveland. He pleaded not guilty to both charges in Cuyahoga County Court and is free on a $2,500 personal bond, The New York Times reported.
The 34-year-old actor agreed to never contact the alleged victim in the case again. A pretrial hearing has been scheduled for June 23.
"All facts will be revealed in a courtroom," Bell's attorney Ian Friedman said Friday, declining to comment further.
The charges against Bell allegedly stemmed from a Dec. 1, 2017 incident, according to the court docket.
The Cuyahoga County Prosecutor's Office said a 15-year-old girl from Canada filed a report with her local police department in October 2018, Today reported. The girl alleged that the incident happened between her and Bell the previous year at a Cleveland nightclub. Canadian police contacted Cleveland police, prompting an investigation.
"(An) investigation revealed that the victim, who had established a relationship with Bell several years prior, attended his concert in December 2017," Cuyahoga County Prosecutor's Office said in a statement. "While there, Bell violated his duty of care and, in doing so, created a risk of harm to the victim. The investigation also revealed that months leading up to the concert, Bell sent the victim inappropriate social media messages."
A spokesperson for the prosecutor's office, Tyler Sinclair, did not state why Bell had only just now been indicted or elaborate further on the alleged incident.
Bell was in Cleveland at the time of the alleged incident to perform at The Odeon Concert Club, Deadline noted.
Last year, multiple women accused Bell of sexual abuse and statutory rape after his ex-girlfriend Melissa Lingafelt alleged that he abused her physically and verbally when they were together.
"When I started dating Drake, I was 16," Lingafelt said in a video she posted on TikTok in August 2020, adding, "It wasn't until about a year when the verbal abuse started. And when I say verbal abuse, imagine the worst type of verbal abuse you could ever imagine, and that was what I got. It then turned into physical — hitting, throwing, everything. At the pinnacle of it, he drug me down the stairs of our house in Los Feliz. My face hit every step on the way down. I have photos of this."
One TikTok user replied to Lingafelt's story with another allegation against Bell.
"I met Drake in early 2007 when I was 16. He was dating you at the time. Didn't stop him from f-----g my 15-year-old-friend who was a virgin. I believe you," the TikToker wrote. "And I am so sorry for what you endured. And what my friend endured. Because that was statutory rape. F--k every who's discounting your story. We know the truth. I'm guessing a lot of women out there know the truth."
Bell denied his ex's allegation and insisted that he never abused her.
"I never abused my ex-girlfriend or did so many of the other things Melissa falsely claimed on her TikTok video. As our relationship ended — more than a decade ago — we, unfortunately, both called each other terrible names, as often happens when couples are breaking up. But that is it," he said in a statement to Variety last year.
Bell was also sentenced to four days behind bars in 2015 for driving under the influence.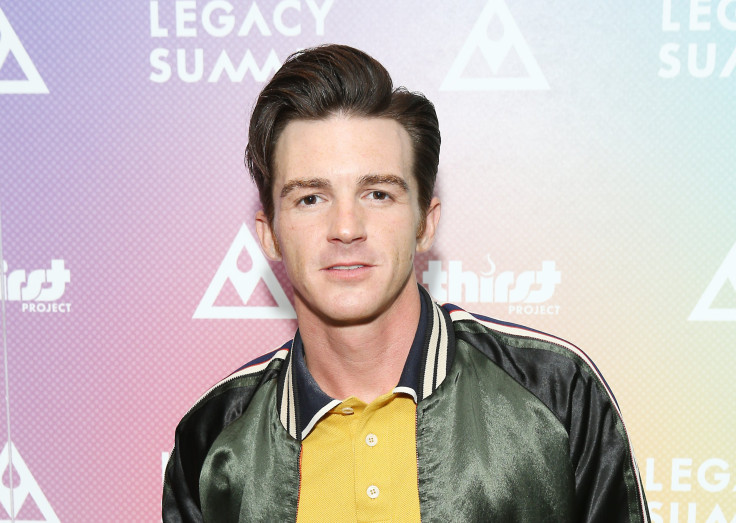 © Copyright IBTimes 2023. All rights reserved.