Drake-Meek Mill Feud Update: Did 'Back To Back' Rapper Diss Nicki Minaj's Boyfriend In Future Mixtape?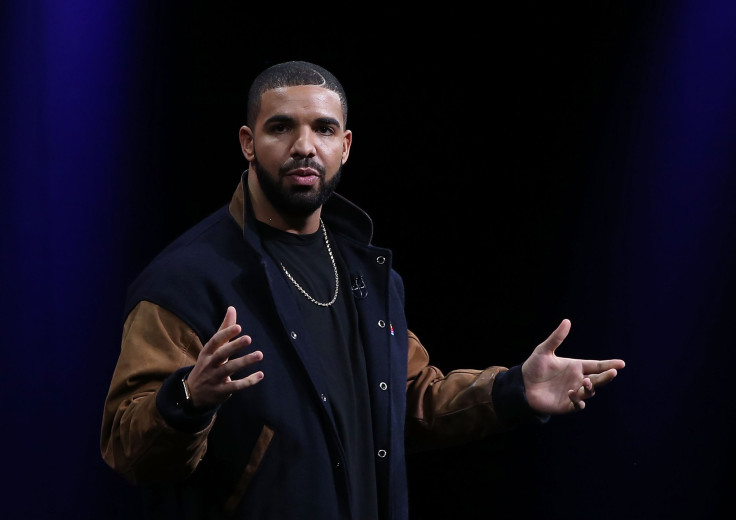 The Drake-Meek Mill beef isn't over yet. The Canadian rapper's joint mixtape with Future, titled "What a Time to Be Alive," features a track that takes aim at Nicki Minaj's boyfriend.
Drake is allegedly dissing Mill in the song "30 for 30 Freestyle," in which he mentions about someone's efforts to win a fight. Fans quickly linked the lyrics to Drake and Mill's feud, which began in July, and caused a huge social media stir.
"I say hats off for a solid effort/but we didn't flinch for a second/we got our s--- together/ yeah, not here to fight wars," Drake raps in the song. "Then pen is working if you n----- as need some ghost lines."
The mention of "ghost lines" in the song hints to Mill as his fight with Drake began when the Philadelphia rapper slammed the latter for using a "ghostwriter."
Mill and Drake's battle erupted July 21 after the "All Eyes on You" rapper took to Twitter and told people not to compare him with Drake because he doesn't write his own rap songs. Drake responded by releasing two diss songs, "Charged Up" and "Back to Back," while Mill fired back with "Wanna Know."
Drake also made fun of Mill and Minaj's pregnancy rumors and continued slamming the hip-hop star even after he seemingly ended the fight in a lengthy Instagram comment last month. However, Mill also did not miss out opportunities to take a shot at Drake. The 28-year-old expressed his anger over a fan who attended his performance at the Fool's Gold Festival in Brooklyn, holding a sign featuring Drake.
Here are some reactions on Twitter over Drake's alleged diss.
© Copyright IBTimes 2022. All rights reserved.
FOLLOW MORE IBT NEWS ON THE BELOW CHANNELS