Drake-Meek Mill Feud Update: Rapper Continues Diss, Says 'Dude Can't Write,' After Mill's Instagram Apology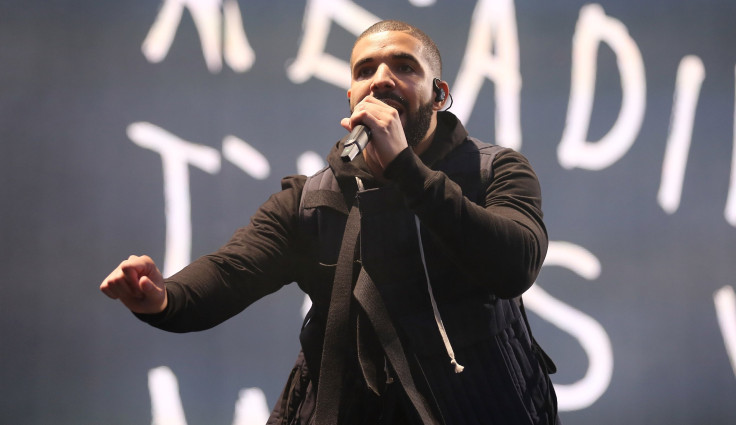 The Drake-Meek Mill feud seems never-ending as the former continued slamming the Philadelphia hip-hop star even after he seemingly ended their fight in a lengthy Instagram comment earlier this week. Drake is not impressed with Mill's "so-called apology" and said that the "dude can't write," Hollywood Life reported Friday, citing a source.
"Drake has seen Meek's rant, but had to read it about ten different times before it made any sense. Drake also understands why Meek's rhymes are so pathetic -- dude can't write! But nevertheless, Drake's iffy on this so-called apology. It was a nice attempt, but at the same time, Drake wants Meek to know that in no way is he better than him in any way," the source told Hollywood Life.
"It's cool if Meek wants to bow down to Drake and end their little spat, but Drake would have appreciated it if he would have been a man about it and flat out said, 'I'm sorry Drake' or 'I apologize to you Drake,'" the source added.
The clashes began after Mill wrote on Twitter last month that Drake didn't write his own rap songs. To that, Drake released a diss track "Back to Back" slamming Mill.
Rumors surfaced that Mill's girlfriend, Nicki Minaj, was breaking up with him following the row. However, the "Anaconda" singer slammed the gossip by posting several PDA-filled photos with Mill on her Instagram account.
Drake, who criticized Mill for using Minaj to gain fame, once again targeted the 28-year-old after reports surfaced that Minaj may be pregnant with Mill's child.
Mill reportedly made an attempt to end their public spat by posting a message on his Instagram account Tuesday. However, the post was later deleted from the account.
We really only focusing on making it out that's the only war we fighting…I'm not entertaining no rap/real beef over drake s/o rapper! I can't fall for the oldest trick in the book and I never shoulda entertained it bcuz it won't bring me no money or success.. Ima take blame for it even tho 'I can stand' anything I do or say and n------ know. Everybody know everybody watching and anything beyond what's going on is stupid to b reacting on about a bunch of n---as just tryna get on and in the game.. I been in these streets having money for a long time now 'shining hard' and need had a problem with I came up from nothing and my name good. I don't feel like I gotta try to prove myself to the people and end up in a real situation over this fake rap s---! I'm just on some next level s--- wit it tryna touch some real paper… Leave all that murder one s--- in th streets if you tryna get rich and make it out! All this killer s--- on social media is like walking ya self into prison and that ain't my lifestyle and don't really make sense to me…. I'm getting way too much money to even process the thought of throwing it away about n----- talking about each other like girls they just was claiming they was cool with and at the end of the day they all just tryna get on! All I can say is do ya thing but n---as better smarten up!
© Copyright IBTimes 2023. All rights reserved.