Drake-Meek Mill Feud Update: Does Nicki Minaj's Ex Safaree Samuels Support Drake? Praises 'Back To Back' Diss Track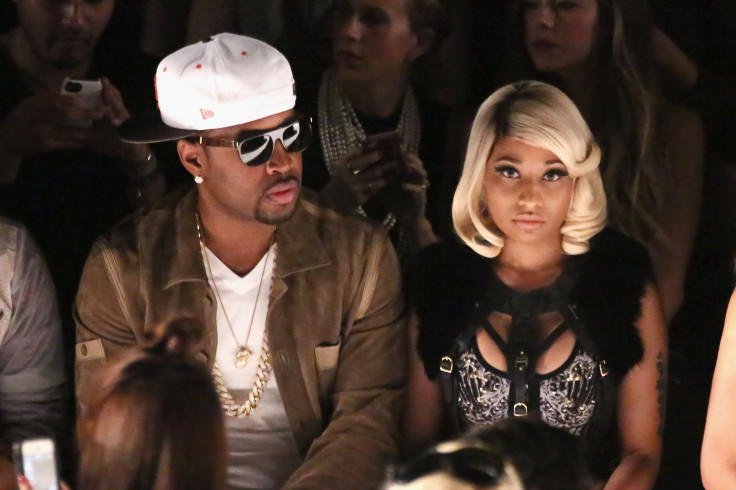 Nicki Minaj's former boyfriend, Safaree Samuels, praised Drake's diss track "Back to Back" aimed at the "Anaconda" singer's current boyfriend Meek Mill, indicating that Samuels may be on the rapper's side. In a recent interview, Samuels also talked about his split with Minaj.
In an interview with Winford Williams for Onstage TV over the weekend, Samuels said that he likes Drake and also sang his "Back to Back" track. Mill and Drake have been feuding for several weeks, slamming each other by releasing new diss songs.
"That was hard, you come out and do a record like that and it becomes a club banger, it's crazy. He low-key inspired a number one hit, so, good job," Samuels said about Drake's diss track, adding: "I like Drake."
The public fight between Drake and Mill began on July 21 after the "All Eyes on You" rapper took to Twitter and told people not to compare him to Drake because he doesn't write his own rap songs. Drake responded by releasing two diss songs, "Charged Up" and "Back to Back," while Mill fired back with "Wanna Know."
Samuels also defended his song, "Lifeline," saying that it was not a diss track targeting Minaj or Mill but a "facts track."
"I was keeping my cool so what I put out it was just something to let it be known that I am not going to sit quiet anymore, so if another thing to slander me would have been done my next move would have been explosive. It looked like it work, it looked like they shut up," Samuels said in the interview.
The 34-year-old record producer also talked about his decision to end his relationship with Minaj.
"There are phases in it, you know when you just got with someone in the beginning, it's the honeymoon. … I am not going to lie, for the most part it was a great relationship, but then when all of this gets into play it's a complete different beast when you turn into a mega superstar, when you kind of have to be in superstar mode all of the time, you kind of can lose being like a regular person," he said, adding that he was the one who took the decision to end the relationship.
"Towards the end I just felt like things changed too much, I felt like it was the best thing for me to walk away from the situation because you never seen that thing where it says sometimes it hurts more to hold on to something rather than just letting it go," Samuels said.
© Copyright IBTimes 2023. All rights reserved.