Drake Opens Up About His Strained Relationship With Nicki Minaj Following Meek Mill Feud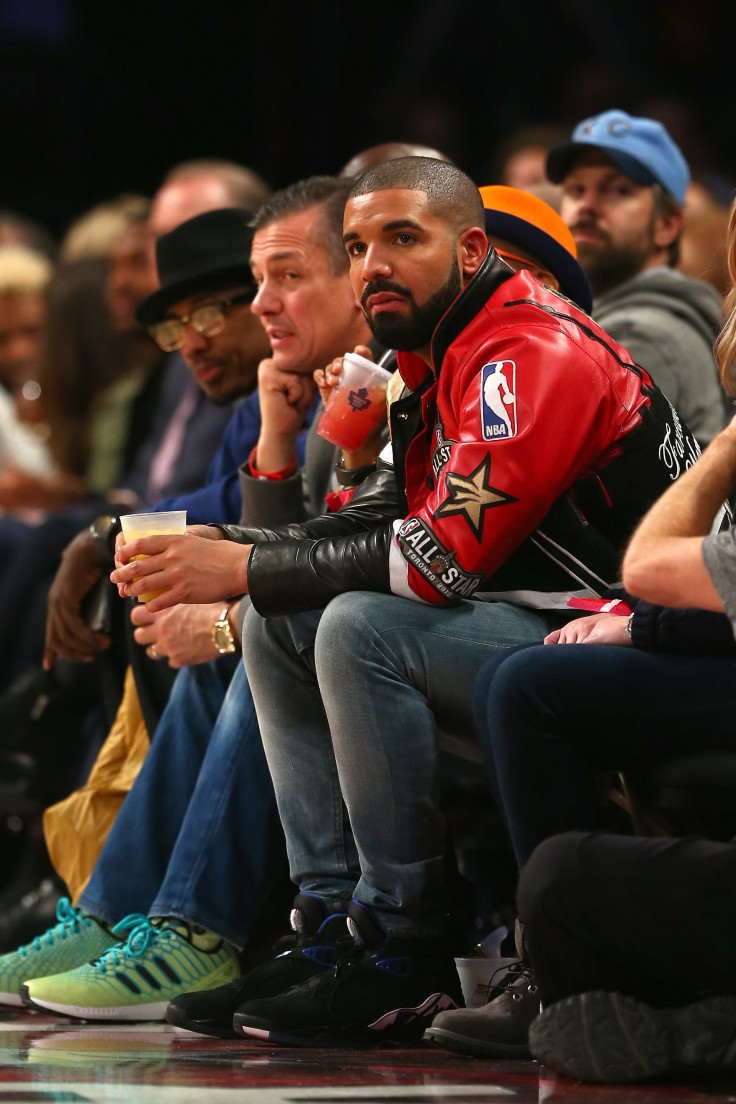 There was a time when the media couldn't stop buzzing about Drake, Nicki Minaj and their undeniable chemistry. Now the pair appears to have grown apart, though the "Views" rapper claims there is still "a lot of love" there.
In an interview with Beats1 radio host Zane Lowe (via Billboard) Thursday night, Drake was asked about their relationship after his very public feud with Minaj's boyfriend and fellow rapper Meek Mill. The Toronto native revealed that he and Minaj do not have much of a relationship these days, though he did not say why. Drake, 29, did allude to the feud, however, telling Lowe that she handled the situation in a classy manner. He added that he was not surprised at all that she cut him out of her life, but he did say that it was unfortunate.
"I don't really talk to Nicki. Another person I have a lot of love for," he said. "She dealt with me how I would expect her to — with class. I always have respect and love for her. Unfortunately, we haven't spoke."
Prior to the release of Drake's seventh album, titled "Views From the Six," fans couldn't help but buzz about the continuing beef between him and Meek Mill. Many wondered if the self-proclaimed "Six God" planned to include more barbs about his nemesis on the album — especially after making reference to him in several songs released prior to his new project.
To date, both Drake and Meek Mill have taken shots at each other through their music. The drama began in July 2015 when the "Lord Knows" rapper alleged Drake had been using a ghostwriter. Meek Mill tweeted that he was tired of being compared to Drake, whom he claimed hadn't been writing his own music. Drake fired back through the songs "Charged Up" and "Back to Back." Meek Mill attempted to slam Drake in a diss track of his own, which many fans were displeased by. The feud continued with Drake mentioning Meek Mill on "Summer Sixteen" and the Philadelphia native releasing a mixtape during an OVO Sound Radio live stream.
Minaj has not commented on her failed friendship with Drake or the release of his latest album. At least we can all still ship Drake and Rihanna.
© Copyright IBTimes 2023. All rights reserved.