Drake, Pusha-T Feud Reportedly Reignited After 'Lunch Money' Rapper Appears On New Song With Ghostwriter Quentin Miller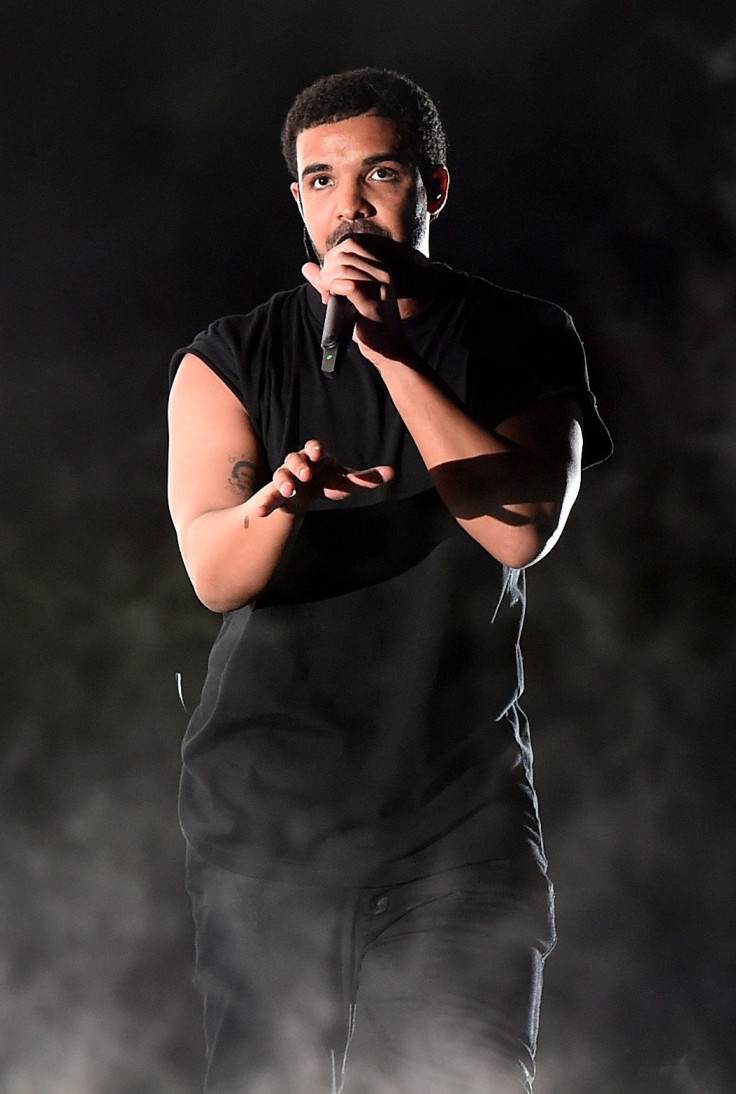 Fans seem to think Drake and Pusha-T's feud was reignited after the "Lunch Money" rapper appeared on a Hit-Boy song with Drake's rumored ghostwriter Quentin Miller. The speculation started Wednesday after Hit-Boy released an EP called "Zoomin." The five-track project is a lead up to Hit-Boy's debut solo album, expected to be released at the beginning of 2016.
On the EP is a song titled "Bussin' Moves," which features Hit-Boy with rapper Pusha-T and Quentin Miller. The pair's appearance on the song led some people to speculate whether it was a strategic move by Pusha-T to take one last jab at Drake.
For those unfamiliar with the situation, Drake and Pusha-T had a little feud in 2011 and 2012. It started when the "Mercy" rapper was accused of bashing Drake in the 2011 song "Don't F—k with Me (Dreams Money Can Buy)." Even though Pusha-T denied he was talking about Drake in the song, the "Legends" rapper responded to the supposed jab during a radio interview with Hot97, the Daily Beast reports.
Drake said he was a little confused why Pusha-T would diss him in "Don't F—k with Me" because he never "really had any interaction" with the fellow rapper. "For him to diss me would be purely issues that he's having within himself," Drake said. "If it was directed at me, just make it a little more direct next time." Pusha-T did make his next diss more direct, bashing Drake, and his mentor Lil Wayne, in the song "Exodus 23:1." Drake responded during a May 2012 Washington, D.C. concert, but other than that talk of the pair's feud seemingly died-down over the years.
However, with the release of one simple track, Drake and his nemesis Pusha-T, are once again at the center of a supposed feud. While Pusha-T and Miller have yet to respond to the feud rumors, Hit-Boy told Genius the pair's collaboration on his song has nothing to do with the Canadian rapper. "This Pusha verse is actually from the original 'Clique,' by Jay-Z, Kanye and Big Sean that I produced," Hit-Boy said. "It was supposed to be on 'Clique,' so this verse is three years old, but it's f----king ridiculous, flawless bars."
Hit-Boy added that he's been working with Miller since 2011, and the writer recorded his verse on "Bussin' Moves" in June "before the whole Drake thing." As previously reported, Miller was also dragged into Drake's feud with Meek Mill when the rapper accused Drake of using a ghostwriter to come up with songs for him. Miller has since denied that he's Drake's ghostwriter.
© Copyright IBTimes 2023. All rights reserved.
FOLLOW MORE IBT NEWS ON THE BELOW CHANNELS