Driver Of Abandoned Armored Truck Arrested In Colorado; Truck Had Over $200K Worth Of Goods Inside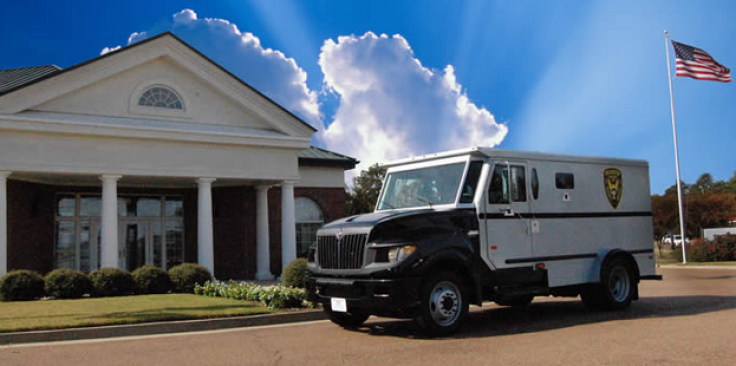 In a case that reads like a Coen Brothers screenplay about bumbling thieves, an armored truck carrying more than $200,000 worth of goods was found idling, empty and abandoned in Amarillo, Texas. While authorities initially worried about the driver's safety, the Rochester Armored Car driver, Trent Michael Cook, 24, quickly turned from a missing person into suspect in the Monday heist. He was arrested Wednesday in Colorado Springs, along with another white male whose name was not released, ABC News reported.
Cook has been charged with first-degree felony theft of more than $200,000, and his father, Brian Keith Hodge, 43, was arrested Monday evening for allegedly being in on the heist with his son and tampering with or fabricating evidence, police said. According to Potter County jail records, reports the Associated Press, Hodge was being held on $10,000 bond.
"Investigators have confirmed that money believed to have been taken in the theft has been recovered," Amarillo police said in an official statement about the case.
Not only were there no signs of forced entry into the abandoned armored truck, according to police, a first suspicious sign, but investigators alleged Cook had talked about how a theft like this would be committed.
Cook's mother and stepfather were shocked at the charges, and Cook's stepfather, Bill Wills, told Huffington Post, "There is speculation that he's involved in this, but his mom and I are steadfast in our belief that he had nothing to do with this and was an unwilling participant."
© Copyright IBTimes 2023. All rights reserved.