Dubai firm plans $500 mln copper smelter in Tanzania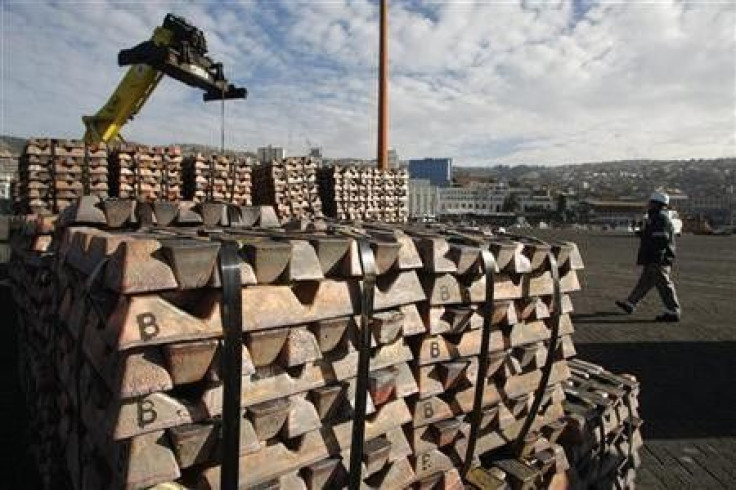 Dubai-based City Energy & Infrastructure LLC plans to build a copper smelter and sugar plant in Tanzania over the next three years at a total investment of $500 million, a senior company official said on Monday.
City Energy & Infrastructure said it would construct the east African country's first ever copper smelter with a capacity of 300,000 tonnes of blister copper per year.
The copper refinery will process around 1.2 million tonnes of copper ore per annum. Construction should take about 24 to 36 months, Irfan Khan, a director and shareholder of the company told Reuters.
We are also looking at setting up a sugar factory with 20,000 tons of cane-crushing capacity per day, which translates into an annual output of 600,000 tonnes of sugar ... the total investment in these projects will range at $500 million.
He said the company plans to develop 100,000 hectares of agricultural land in Tanzania to grow sugarcane to feed the proposed sugar plant.
Khan said the firm signed a memorandum of understanding with the government on October 20 for implementation of the projects in the Tanzanian town of Kigoma.
City Energy & Infrastructure said it also plans to invest in a power plant in Rukwa region of the east African nation.
We are looking at building a 150 to 250-megawatt coal-fired power plant if we get sufficient reserves of coal. Our technical team has been working on that and the preliminary report looks very interesting, he said.
We are entering mining, processing and power generation sectors in Tanzania and also in sugar production. We have already been working here for two years in research and development.
Tanzania currently has no copper smelter, with copper concentrate from Africa's fourth-largest gold producer being exported for processing outside the country.
If everything goes according to plan, the power plant should be up and running in 24 to 36 months. We will also invest in the re-development of the Kigoma port (on Lake Tanganyika) and on an EPZ (economic processing zone), Khan said.
© Copyright Thomson Reuters 2023. All rights reserved.