Duggar Family Drama: Unmarried '19 Kids And Counting' Star Jana Reportedly Unable To Date, Treated Like A Live-In Babysitter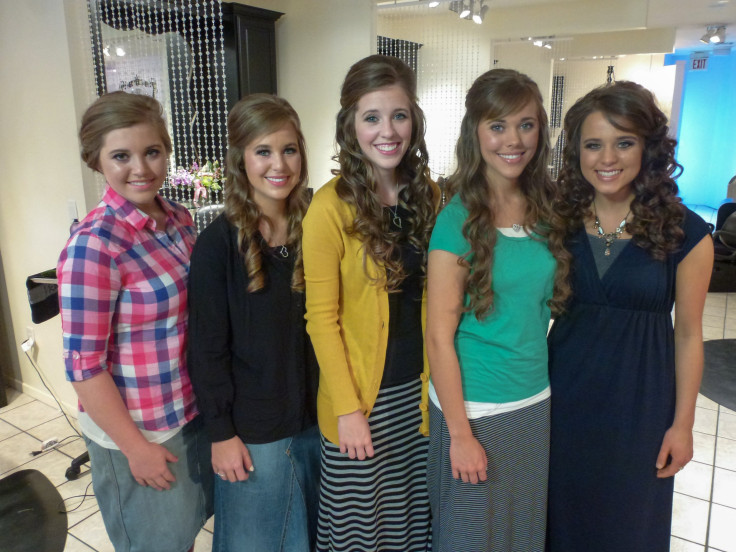 Being one of the oldest unmarried children in the Duggar household comes at a price, especially for Michelle and Jim Bob Duggar's eldest daughter, Jana. According to a report from Radar Online, the single 24-year-old "19 Kids and Counting" star is unable to find time to date like her younger sisters do and is treated more like a live-in babysitter than a member of the family.
The Duggar's infamous "buddy system," which connects an older child with one or more younger siblings, has Jana at a disadvantage, especially when her parents leave their Tonitown, Arkansas, home, says the gossip site.
"It's great for them because it's like they have a set of free nannies, but the kids don't really have a choice," an insider said. "Jim Bob and Michelle have been known to go out on a date night and leave all the kids at home with Jana in charge of the house. They'll be gone for hours and she has to watch over everyone."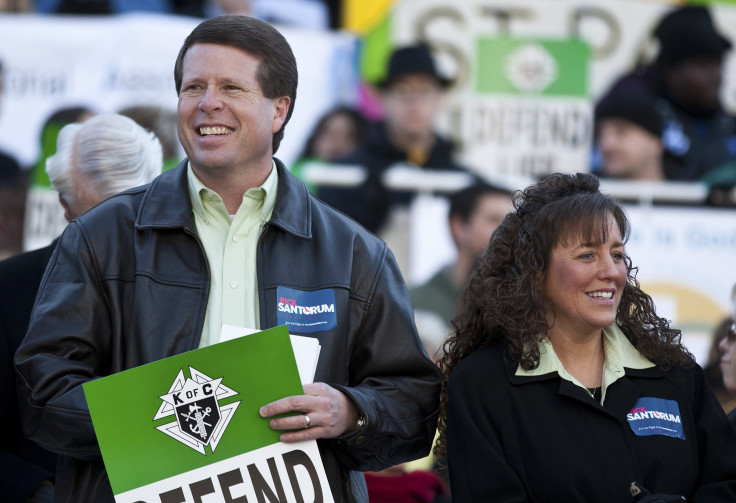 With indoor activities ranging from a rock wall to scooters available to them, the reality-TV children, whose ages range from 4 to 16, are known to exhibit behavior that's reportedly nearly impossible for Jana, a midwifery student, to handle.
"They bounce off the walls!" said a source. "It seems like they pretty much do whatever they want."
Despite Jana's expressed desire to become a wife and a mother (posted on her Duggar family profile), her babysitting responsibilities make it hard for her to find time to court, according to Radar. While Jana is busy watching her siblings, her younger sisters, Jill, 23 (who is now married with a baby boy on the way), and Jessa, 21, get to go on dates with their better halves, a setup that insiders claim is unfair.
"[Jana] does it with a smile, but it's sad. It's not like she ever gets a date night!" said a source.
Not only is Jana at her parents beck and call, she is also required to help serve her sisters, according to Star magazine. During the Sept. 30 episode of "19 Kids and Counting," "Duggar Girls Go Glam," the magazine reported that Jill asked Jana, her maid of honor in her June 21 wedding to Derick Dillard, to make major alterations to several bridesmaid dresses and create the groomsmen's ties from scratch in order to save money.
"I felt kind of sad for Jana being the one pushed into the alterations," one viewer complained according to the magazine. "I felt she is too sweet to say no to Jill, like Cinderella."
Do you think Jana is treated unfairly on "19 Kids and Counting"? Tell us in the comments below! Catch up with Jana and the rest of the Duggar clan on Season 9 of "19 Kids and Counting" Tuesdays at 9 p.m. EDT on TLC.
© Copyright IBTimes 2022. All rights reserved.
FOLLOW MORE IBT NEWS ON THE BELOW CHANNELS