The Duggars Consider Adopting Their Next Child, Which Would Make 20 Children [VIDEO]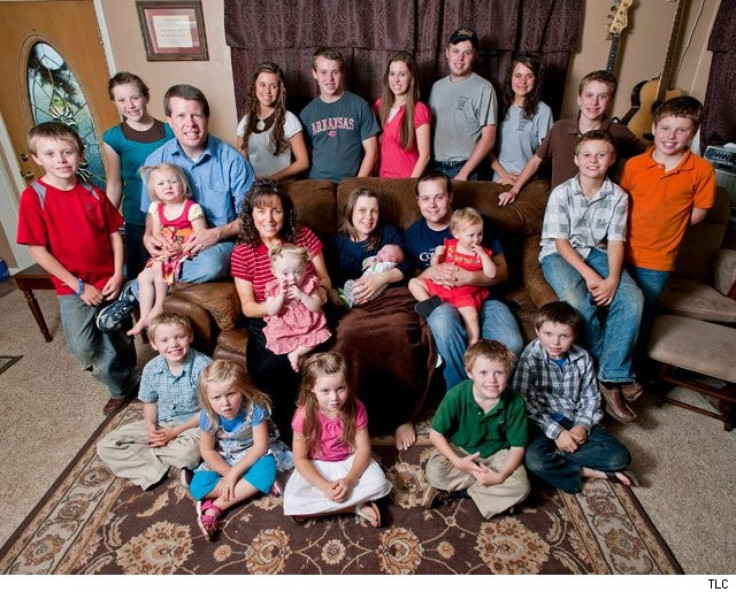 For the Duggars, 19 kids may not be enough.
Jim Bob and Michelle Duggar recently told People magazine that they are considering adoption to keep their family growing.
"We are open to the idea of adoption," Michelle, 45, said. "We are praying about it, and we will see what God has in store. Love for children has been placed on our hearts."
The couple's 19 children are all biological and they already have two grandchildren with another on the way. Their eldest son, Josh, 26, and his wife, Anna, 25 announced the "surprising" news on the Today Show on March 11.
The Duggars say the idea for adopting a child came from a recent trip to a Chinese orphanage during the filming of a special for the family's TLC reality show, "19 Kids and Counting."
According to Michelle, even the kids were moved by the experience and would like to welcome more children into the brood.
"They see how much we have been blessed with and how little so many children have and they want to share. We tell our children that would have to be something that is God's will for our family, and we will see if it is," Michelle told People Magazine.
Michelle Duggar experienced complications during her last two pregnancies. In 2009, baby Josie was born prematurely after Michelle suffered from preeclampsia, a life-threatening condition that causes high blood pressure, ABC reported.
In December 2011, Michelle Duggar suffered a miscarriage with what would have been her 20th child, AP reported. The couple named the stillborn girl Jubilee Shalom Duggar and held a private burial for her in Springdale, Ark., according to the Blaze.
Later, controversial photos given to guests at the ceremony of Michelle Duggar's touching the 19-week-old's tiny feet and hands were leaked online. In one photo the caption read, "There is no foot too small that it cannot leave an imprint on this world."
As adopting a child, Michelle says she'll leave the decision up to God.
"When he gives us a child [through pregnancy], there is no doubt in our minds that is what He wants, but when it comes to adoption, we would have to know for sure that was His will," she told People.
Visit NBCNews.com for breaking news, world news, and news about the economy
© Copyright IBTimes 2023. All rights reserved.
FOLLOW MORE IBT NEWS ON THE BELOW CHANNELS