Dunder Mifflin Paper Comes to Life as NBC, Staples Strike Licensing Deal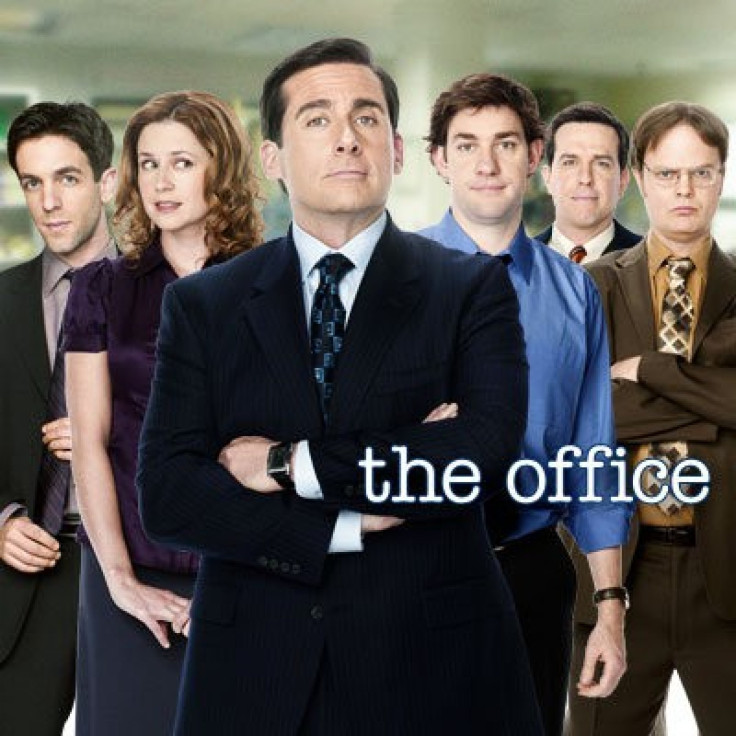 NBC can't get enough people to watch its network. No one can really get anyone to buy enough paper.
So, the solution between network and Staples? Getting their Scrant on.
As in, combining forces.
Staples Web site Quill.com has reached a licensing deal with NBC Universal on Monday to create a Dunder Mifflin brand based off the popular TV series The Office, said Sergio Pereira, chief marketing officer of Quill.com, in a phone interview with IBTimes Monday afternoon. It sounds like a fairly engaging plot in an episode of The Office -- an older episode, in which Michael, the Dunder Mifflin Scranton branch manager and the show's former lead character, does something inappropriate to kill the deal by having some sort of integration seminar.
When you think about Quill.com, we are a small player within a very large industry of brands, Pereira said. We were looking for ways to take a category that was being commoditized and find a way to compete with a differentiated product. We wanted a product that would be interesting and fun and would also be a good value.
It's a common move of so-called reverse product placement seen in recent years, in which products or brands created in movies, television shows or other elements of pop culture are brought to real companies. And it's a way to reverse what Pereira said is a race to the bottom in the paper business, which has slipped on an annual rate of 2.5 to 3 percent over the past few years.
According to The Wall Street Journal, Comcast Corp.'s NBC Universal will receive about 6 percent of any revenue Quill.com gets from paper sales under the Dunder Mifflin brand name. The deal runs for two years, but it can be extended if established revenue and sales aims are reached.
Dunder Mifflin packages will be sold for above-market copy paper value. It will contain slogans famous to the show, including, Our motto is, 'Quabity First' and Get Your Scrant on.
No word if there's any mention of Schrute Farms, character Dwight Schrute's beet farm, described on Trip Advisor as the No.1 beet-related agrotourism destination in Northeastern Pennsylvania.
Quill.com will sell the cases of paper for $34.99 each, which marks a step up from its cheapest case of $30 but is also well below its higher-priced cases of $70 to $80, Pereira said.
This is a way to offer paper at a pretty good value without having to go all the way down to the bottom, he said.
In recent years, there have been many examples of the so-called reverse product placement -- the opposite of brands placing their products in pop culture to garner attention.
Jelly Belly now sells Bertie Bott's Every Flavor Beans, a product created by author J.K. Rowling in the immensely popular Harry Potter book and film series.
In 2007, Fox and 7-Eleven reached a deal for the food and beverage mart to rebrand 11 American stores and one Canadian store as Kwik-E-Marts, a fictional chain of stores in the network's animated legendary series The Simpsons.
And back in 1996, the first Bubba Gump Shrimp Company restaurant opened in Monterey, Calif., inspired by the chain's fictional creation in the 1994 film Forrest Gump.
With this latest example, Pereira cited the brands of The Office and, with it, Dunder Mifflin, as the key selling points. He believes the show's 10 million fans on Facebook and still-high average weekly viewership on NBC will make the partnership a success for both parties.
You have to believe that the Dunder Mifflin brand has equity, Pereira said. There's a clear following, and the brand means something.
To promote the new deal and its new brand, Quill.com will launch the Twitter handle @DMpapertruck. And on Dec. 13, the company will send trucks around New York, Chicago and Los Angeles to deliver paper throughout the three cities.
There's a clear emotional connection and attachment, Pereira said. When you translate that into brand equity, it's going to be a very positive brand equity.
© Copyright IBTimes 2023. All rights reserved.