Dwayne 'The Rock' Johnson For President? 'Fast & Furious' Star Reveals How He Wants To Lead The Country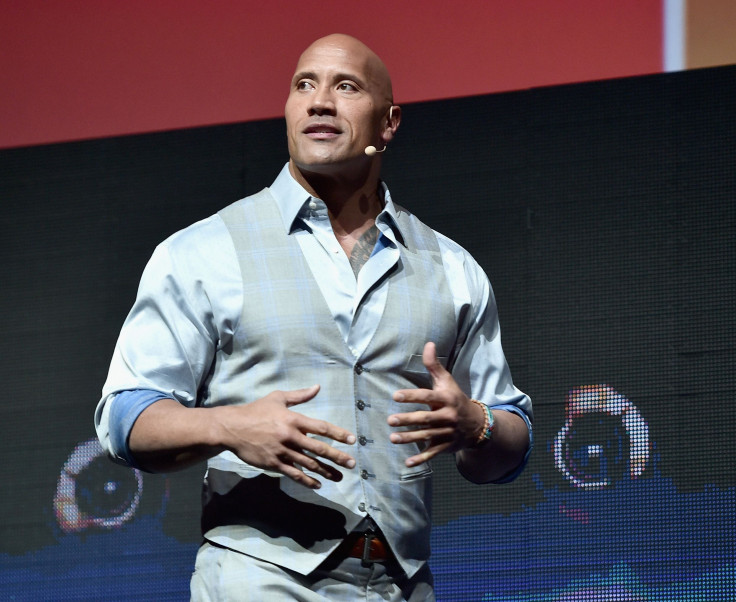 Dwayne "The Rock" Johnson revealed Wednesday during an interview with GQ magazine that the idea of putting his acting career on hold to run for president is a "real possibility." However, he was not sure about where he stands on many issues or whether he would associate with a specific political party.
Johnson even said he declined an endorsement last year when he was approached by both the Clinton and Trump campaigns.
"I feel like I'm in a position now where my word carries a lot of weight and influence, which of course is why they want the endorsement," Johnson said.
"But I also have a tremendous amount of respect for the process and felt like if I did share my political views publicly, a few things would happen — and these are all conversations I have with myself, in the gym at four o'clock in the morning — I felt like it would either (a) make people unhappy with the thought of whatever my political view was. And, also, it might sway an opinion, which I didn't want to do."
Read: Dwayne 'The Rock' Johnson Net Worth: WWE Star, Actor Is Hollywood's Biggest Earner
Johnson mentioned how he would like to work and lead the country if he does become president someday. He told GQ's Caity Weaver that he would be more level-headed while leading the country and emphasized that being able to listen to those you disagree with and compromise are two important features he'd bring to the job.
"When there's a disagreement, and you have a large group of people that you're in a disagreement with — for example, the media — I feel like it informs me that I could be better," he said. "We all have issues, and we all gotta work our [crap] out."
He added, "[Disagreement] informs us. The responsibility as president — I [would] take responsibility for everyone. Especially when you disagree with me. If there's a large number of people disagreeing, there might be something I'm not seeing, so let me see it. Let me understand it."
After President Donald Trump took office in January, Johnson had clearly mentioned he had philosophical differences with the president on some of his policies. During his GQ interview on Wednesday, Weaver asked him about Trump's recent executive order on immigrants, to which Johnson responded saying: "I completely disagree with it. I believe in our national security to the core, but I don't believe in a 'ban' that bans immigrants. I believe in inclusion. Our country was built on that, and it continues to be made strong by that."
Read: Dwayne Johnson Talks About HBO's 'Ballers' And His Transition From Wrestling To Acting
As president, Johnson would do his best to be something Trump has not been. According to Johnson, Trump has not been communicative and fair. "Personally, I feel that if I were president, poise would be important," he explained. "Leadership would be important. Taking responsibility for everybody. [If I didn't agree with someone] on something, I wouldn't shut them out. I would actually include them. The first thing we'd do is we'd come and sit down and we'd talk about it. It's hard to categorize right now how I think he's doing, other than to tell you how I would operate, what I would like to see," he added.
According to Variety, Johnson is not the only unusual competitor for the 2020 presidential election. Others including Mark Zuckerberg and Mark Cuban were also taken into consideration.
© Copyright IBTimes 2023. All rights reserved.