Dwyane Wade Cheating Scandal: Are Teammates Hazing NBA Player Over Aja Metoyer Drama?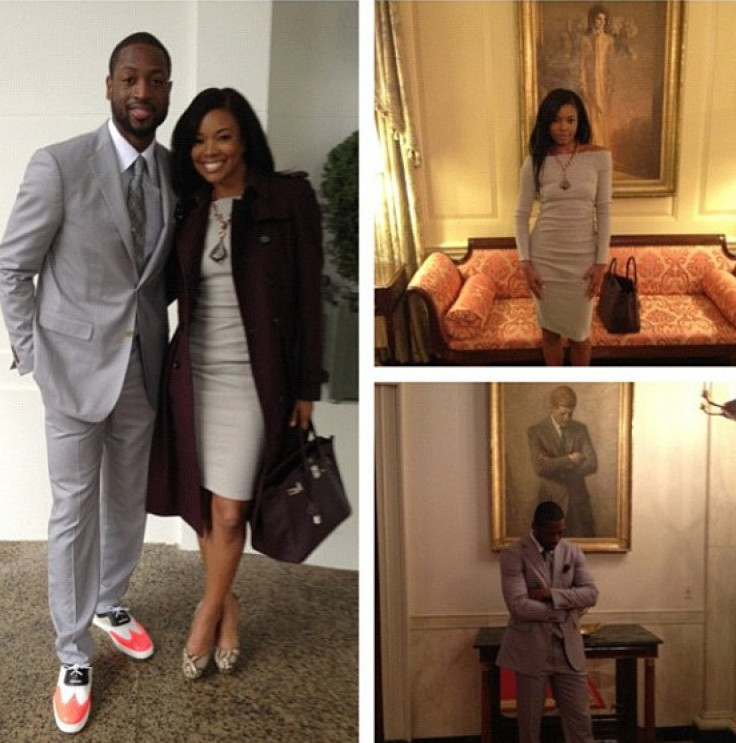 Ever since Dwyane Wade admitted to having a child with a woman other than his fiancée, actress Gabrielle Union, he has faced increasing controversy. His baby's mother, Aja Metoyer, has allegedly been publicly bashing Wade and his relationship with 41-year-old Union.
She also accused Wade, 31, of cheating on Union, though the NBA star claimed he was on a break when their child was conceived.
In his announcement, Wade said, "I had a time, a part in our break, in our pain and our hurt; a blessing came out of it in my life, having a son that was born healthy. This is something that my family knows and my now-fiancée worked through when we got back together, and understood that we wanted to continue our lives together and continue supporting our family and we're going to do that…So I'm moving on."
The couple began dating in 2009, but they took time apart earlier this year because of their busy schedules. On "The Tonight Show with Jay Leno" in September, Wade said, "Celebrity relationships [are] very hard. This was a big year for us and our relationship from the standpoint of she was shooting her show 'Being Mary Jane,' going most of the year. I was dealing with my injuries, trying to win a championship, so we kinda took a step back."
Metoyer, 30, however, claims she was with Wade while he and Union were together, not on a "break." With all of this juicy drama, you might expect his teammates to haze him or make fun of him. But TMZ reports that they aren't mentioning his personal situation. "It's quiet as a mouse when it comes to the D-Wade situation," sources say. Out of respect for the Miami Heat player, no one wants "to make fun of that at all."
Wade isn't the only celebrity facing baby-mama drama recently. Atlanta rapper Ludacris also admitted to having a child while he and girlfriend Eudoxie were on a "break" early last year. But there is speculation that he cheated on her while they were still together.
© Copyright IBTimes 2023. All rights reserved.