'Dynasty' Season 1 Premiere Date Announced; Nathalie Kelley Series To Air After 'Riverdale' Season 2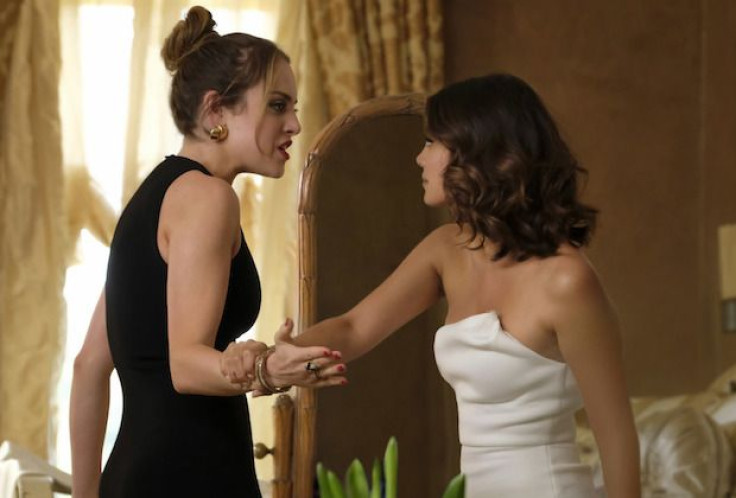 The "Dynasty" Season 1 premiere date has just been announced by The CW.
According to the network, Nathalie Kelley's new TV series will premiere on Wednesday, Oct. 11 at 9 p.m. EDT. "Dynasty" will air right after the premiere of "Riverdale" Season 2 at 8 p.m. According to TV Line, The CW is the second network to release their premiere plan for 2017-2018. Last week, CBS unveiled their fall schedule.
Read: "Dynasty" Season 1 up against "Modern Family" Season 9
"Dynasty" is a modern-day adaptation of the hit 1980s TV series of the same title. It stars Grant Show as Blake Carrington, Elizabeth Gillies as Fallon Carrington, Kelley as Cristal Flores, Rafael de la Fuente as Sam Flores, Sam Adegoke as Jeff Colby and more. From the creators of "Gossip Girl," "Dynasty" will chronicle the lives of the richest people in the United States.
The drama series will center on Blake and Cristal's upcoming wedding and how the former's children, Fallon and Sam, will convince their dad to not push through with it. Unfortunately, Blake is madly in love with Cristal, and he doesn't realize that she is just manipulating him. The two characters will eventually get married, and Fallon and Sam would have to figure out a way to deal with their new stepmom.
Meanwhile, TV Line gave their first impression of "Dynasty" last month and said that it will air at the same time as ABC's "Modern Family" Season 9. The sitcom has been a steady competition for the network, but the ratings of "Modern Family" have also dropped exponentially over the years.
Other shows that "Dynasty" will be competing with include NBC's "Law & Order: SVU," CBS' new show "SEAL," FOX's "Star" and ABC's "American Housewife."
In other news, The CW's fall programming will kick off after the network caters to the iHeart Radio Music Festival on Oct. 4 and Oct. 6. On Oct. 9, "Supergirl" Season 3 will premiere and will be followed by "VALOR" Season 1. On Oct. 10, "The Flash" Season 4 will air its first episode and will be followed by "DC's Legends of Tomorrow" Season 3.
On Thursday, Oct. 12, "Supernatural" Season 13 and "Arrow" Season 6 will premiere at 8 p.m. and 9 p.m. EDT, respectively. On Oct. 13, "Crazy Ex-Girlfriend" Season 3 will accompany "Jane the Virgin" Season 4 in the same time slot.
© Copyright IBTimes 2023. All rights reserved.