'Dynasty' Season 1 Spoilers: Episode 2 Synopsis, Photos And Promo Video Released
"Dynasty" will just keep bringing the drama. The new CW show kicked off with a wedding, catfight and death, and it's only going to get juicier as the series progresses. In Season 1, episode 2, the Carringtons will find themselves in the spotlight for all the wrong reasons.
"When it's discovered that Matthew's 'accidental' death may have involved foul play, the spotlight falls on the Carringtons themselves," the episode 2 synopsis teases. "The family must swallow their own suspicions of each other and close rank to defend the clan."
Pretty much no one in the Carrington family is getting along, especially not Fallon (Elizabeth Gilles) and Cristal (Nathalie Kelley). After Cristal was given the COO position and got engaged to Fallon's father, the two got into a catfight just before Cristal headed down the aisle. However, Cristal may not have realized everything she was getting herself into. "Cristal struggles with what it means to be a Carrington," the synopsis teases.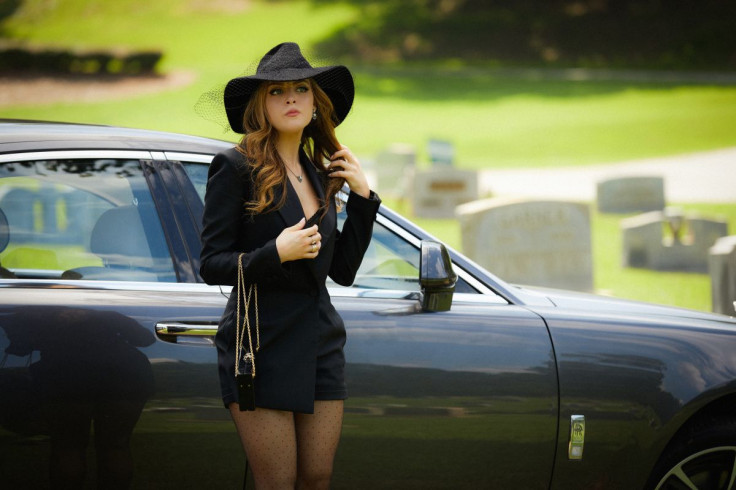 In the promo video for episode 2, which is titled "Spit It Out," police show up at the Carrington estate. Blake (Grant Show) is shown telling his kids and Cristal that they must protect the family. "You mean our business," Cristal corrects.
"Same thing," Fallon and Blake say in unison.
Watch the "Dynasty" Season 1, episode 2 promo video below:
It sounds like Cristal is having some trouble after Matthew's death in a fracking incident. Their affair seemed to leave the two very much in love, but with Matthew refusing to leave his wife, Cristal decided to marry Blake. After Blake learned of the affair, he sent Matthew to the site where the explosion killed him. However, it'll be Fallon who helps Cristal cover up her indiscretions.
"Fallon begrudgingly helps cover up Cristal's affair to protect the family name," the summary reveals. However, nothing with the Carrington family is ever easy. Expect some serious drama at Matthew's funeral.
Elsewhere, Cristal's past is still following her. Sammy Joe (Rafael De La Fuente) will still be around and viewers should know that those sparks with Stephen (James Mackay) aren't going to burn out for a while.
"Steven's buttoned up-ness and just like how much of a good boy he is, I think, amuses Sam," De La Fuente told International Business Times. "And Sam thinks it's funny and finds it really entertaining to try to push him out of his box and mess with him. And I think Steven is incredibly interested by how in the moment, sometimes even reckless, Sam is because he's so square and such a good boy. So it's a fun, interesting dynamic because they're polar opposites."
"Dynasty" Season 1, episode 2 airs Wednesday, Oct. 18 at 9 p.m. EDT on The CW.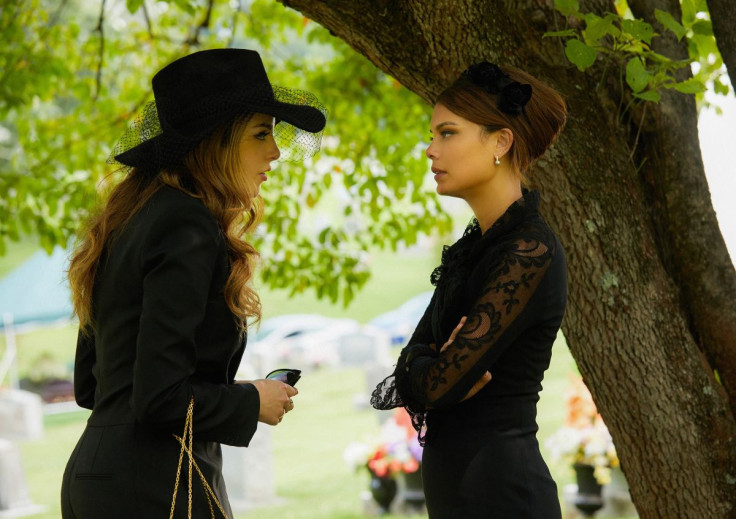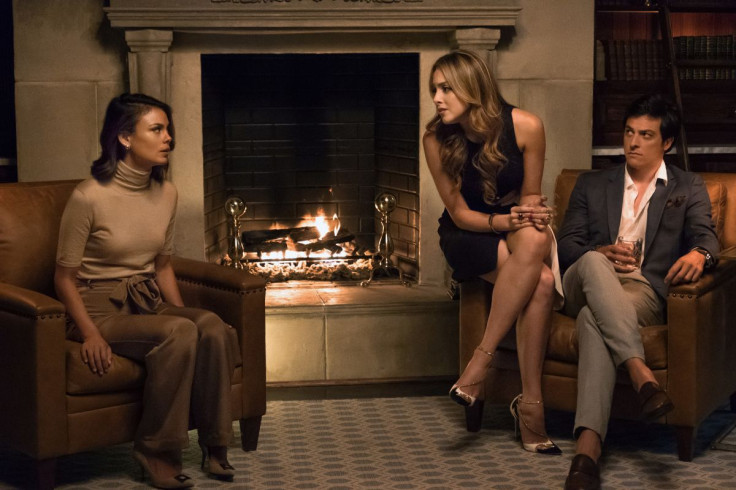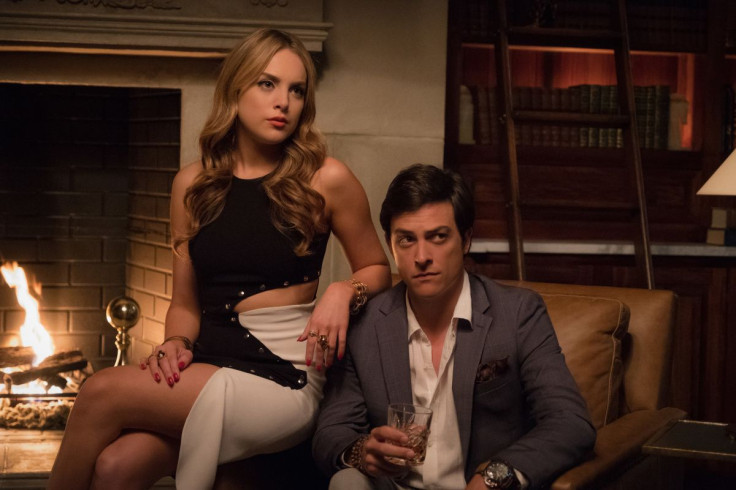 © Copyright IBTimes 2023. All rights reserved.