E-Cigarette Liquids, Aerosols Contain Thousands Of Unknown Chemicals: Study
KEY POINTS
Researchers looked at the "full-range" of chemicals in e-cigarette liquid and aerosols
Study found thousands of chemicals, most of which were unknown
Among the ones identified, they found six that are "potentially hazardous"
Vaping liquids and aerosols have almost 2,000 unknown chemicals, a new study has found. With very little known about how these affect the human body, researchers stated that the chemicals may have adverse health impacts.
The increase in the use of e-cigarettes has prompted questions about the "chemical exposures" that may be happening, the researchers of a new study, published in Chemical Research in Toxicology, said.
In past studies, scientists focused on looking at the known hazardous chemicals that are also in traditional cigarettes, Johns Hopkins University noted in a news release. However, "fewer" have looked at the unknown compounds that are "formed during the vaping process."
For the new study, researchers used an "advanced fingerprinting technique" that helps identify chemicals in wastewater, blood and food, the university noted. They specifically looked at popular products Mi-Salt, Vuse, Juul and Blu and only tested tobacco flavored liquid for consistency.
The study characterized the "full range" of chemicals in both the e-liquids and the aerosols and discovered thousands of chemicals in the e-liquids, which even increased in the aerosols, the university noted. Most of these chemicals are "unidentified," but some were deemed "potentially hazardous."
"Six potentially hazardous additives and contaminants, including the industrial chemical tributylphosphine oxide and the stimulant caffeine, were identified and quantified in the e-cig liquids and aerosols analyzed," the researchers wrote.
In the case of detection of caffeine in two of the four products they tested, the stimulant had only been detected in caffeine-related flavors before, the university noted.
"That might be giving smokers an extra kick that is not disclosed," study lead author, Mina Tehrani of Johns Hopkins Bloomberg School of Public Health, said in the news release.
"Existing research that compared e-cigarettes with normal cigarettes found that cigarette contaminants are much lower in e-cigarettes," study senior author, Carsten Prasse of Johns Hopkins University, said in the news release. "The problem is that e-cigarette aerosols contain other completely uncharacterized chemicals that might have health risks that we don't yet know about."
Furthermore, the team also found condensed-hydrocarbon-like compounds, which are associated with combustion, while e-cigarettes have actually been marketed as operating at "temperatures below combustion." According to Johns Hopkins University, in normal cigarettes, these chemicals that are generated during combustion are toxic.
"People just need to know that they're inhaling a very complex mixture of chemicals when they vape. And for a lot of these compounds we have no idea what they actually are," Prasse continued. "I have a problem with how vaping is being marketed as more healthy than smoking cigarettes. In my opinion, we are just not at the point when we can really say that."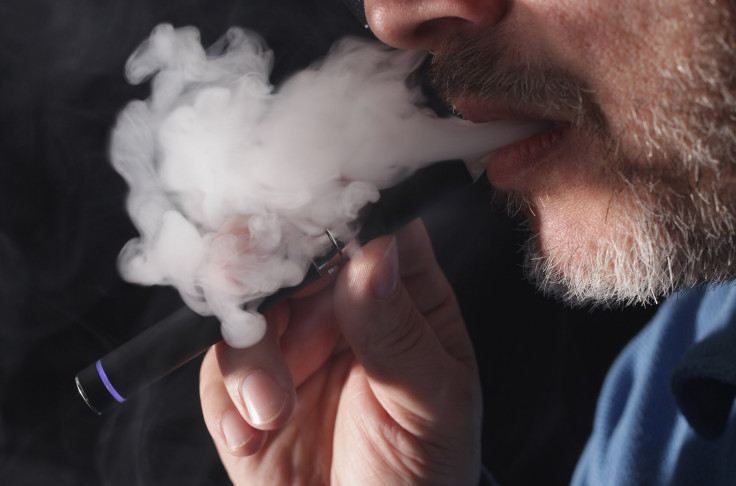 © Copyright IBTimes 2023. All rights reserved.
FOLLOW MORE IBT NEWS ON THE BELOW CHANNELS