EA Pulls In-Game Ads From 'EA SPORTS UFC 4' Amid Fan Backlash
KEY POINTS
Fans of "EA SPORTS UFC 4" made it loud and clear to EA that in-game ads at the start and end of replays during gameplay were not appreciated
EA Sports subsequently pulled the ads, leaving ads on the Octagon canvas and during gameplay at the bottom of the screen
In-game ads are nothing new for free-to-download games and mobile games, but placing them in a game that was bought is not welcome among gamers
In-game ads for video games just got a major rejection from the video game audience when Electronic Arts pulled them from "EA SPORTS UFC 4."
In a statement to Eurogamer, EA said: "Earlier this week, the team turned on ad placements in 'EA SPORTS UFC 4' that appeared during the 'Replay' moments in gameplay. This type of advertising inventory is not new to the UFC franchise, though we have typically reserved displaying ads to specific main menu tiles or Octagon logo placement."
"It is abundantly clear from your feedback that integrating ads into the Replay and overlay experience is not welcome. The advertisements have been disabled by the team and we apologize for any disruption to gameplay that players may have experienced," the statement continued.
"We realize that this should have been communicated with players ahead of time and that's on us. We want to make sure our players have the best possible experience playing EA SPORTS UFC 4, so ad integration in the Replay and overlay experience will not be reappearing in the future. Thank you for your continued feedback on EA SPORTS UFC 4," it concluded.
Several players noticed advertisements were briefly popping up at the beginning and end of replays in "EA SPORTS UFC 4," with the clip most discussed showing a full-screen shot for the Amazon TV show "The Boys." The ad included the launch date for the show's second season.
The same pop-up appeared at the end of the replay. As if Amazon doesn't know what overkill is, an ad for The Boys can clearly be seen on the canvas in the Octagon while a third pop-up appears during gameplay at the bottom of the screen.
In-game advertisements, of course, are nothing new, particularly for players of free-to-download games and mobile games that are used to watching ads to get to the next screen. However, fans of the UFC games appear united in their condemnation of what happened in "EA SPORTS UFC 4."
The game itself is not free-to-download and fans are already complaining that it is not as good as advertised. "I wouldn't mind the commercials if it was a free-to-play game," commented redditor ryangoddard1984.
"But the full retail price plus being bombarded with advertisements is a real slap in the face. If it was just on the octagon canvas then it would actually be pretty cool. Or if it was a little trailer in the corner of the screen for five seconds," he added.
If an ad popped up in the middle of "FIFA 21" or "Madden NFL21," fan uproar might get even louder.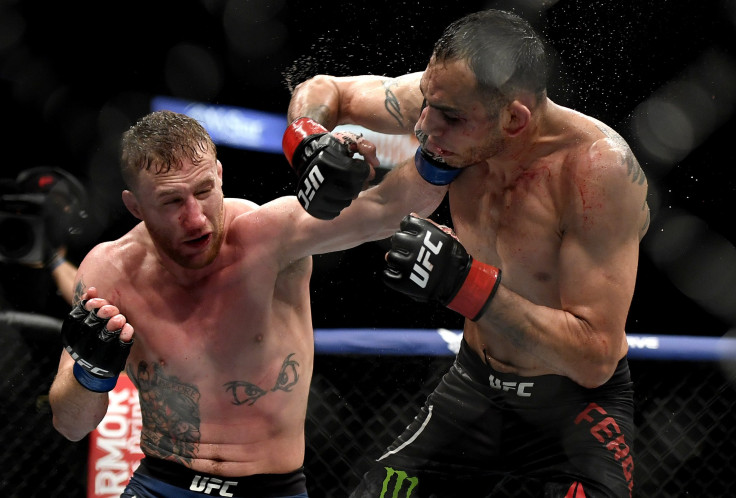 © Copyright IBTimes 2023. All rights reserved.