Ebola Outbreak 2014: DEMO Africa Conference Attendance Affected, Startup Bus Canceled Amid Ebola Fears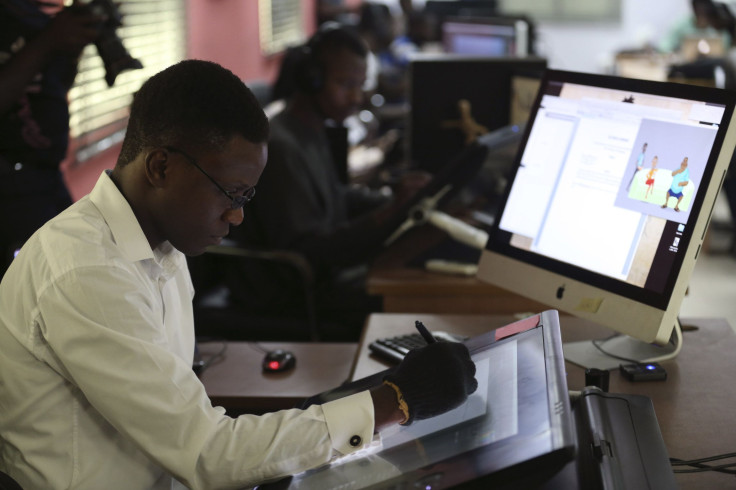 At the DEMO Africa conference in Lagos, Nigeria, set for later this week, dozens of African tech entrepreneurs are to meet to pitch their ideas to investors from around the world. It's an incredible opportunity bolstering Nigeria's story of economic growth, but there's an issue getting in the way.
"Managing perception of the participants on the scare and scale of the Ebola outbreak was probably the most challenging," Harry Hare, head of the African eDevelopment Resource Center and executive producer of DEMO Africa, told International Business Times. "We are not health experts and we had to answer a lot of health-related questions and concerns."
He said it did affect attendance, especially among international participants.
A booming tech sector is one of many things boosting the Nigerian economy, which became the largest in Africa this year, and has been heralded by investors as one of the great potential markets on the continent -- but numbers aren't everything. Even as its urban centers and middle class continue to grow, Nigeria faces growing political and social threats that decry its high economic status.
The Ebola outbreak currently sweeping across the area has already claimed more than 2,500 lives and infected more than twice that many in Guinea, Liberia and Sierra Leone. Despite receiving a handful of cases, the virus in Nigeria has been "pretty much contained," health officials say, though it hasn't been able to escape the economic fallout.
"This is not just a public health crisis," World Health Organization Director General Margaret Chan told the U.N. Security Council last week. "This is a social crisis, a humanitarian crisis, an economic crisis, and a threat to national security well beyond the outbreak zones."
Local governments have taken up various tactics to try and control the outbreak. Last weekend, Sierra Leone officials imposed a three-day curfew, despite criticism it will only increase public distrust in the government. Various airlines have canceled flights to affected regions even though the International Air Transport Association has publicly stated Ebola doesn't pose a threat to travelers. Local authorities have also restricted border access, which has had a major impact on trade.
"It's actually making the problem worse," World Health Organization spokesperson Dan Epstein told IBTimes. "Logisticians are just tearing their hair out."
These problems are keeping a busload of entrepreneurs from attending the conference, said Jan Schafft, representative of AMPION, a nonprofit based in Germany and Zimbabwe focused on encouraging economic growth through private-sector development in emerging markets.
"There were too many border restrictions for many of our participants due to Ebola," Schafft wrote to IBTimes in an email.
AMPION's Venture Bus project brings together entrepreneurs from around the continent for road trips during which they share ideas and collaborate. The 2013 program produced two startups among the top 10 finalists at the Africa business conference at Harvard, one of which was named among the "10 most innovative companies in Africa," by Fast Company. This year, a bus was supposed to travel through various West African countries before ending up at the DEMO conference -- but the trip was canceled.
The DEMO problem echoes the situation a few months ago. Global policymakers met in Abuja at the World Economic Forum on Africa to talk about the continent's future, but talks were overshadowed by militant group Boko Haram's kidnapping of more than 200 girls in the country's northern region just days earlier. Boko Haram violence has also emphasized the growing economic disparity in Nigeria; far away from metropolitan centers, the poorest communities continue to suffer.
Amid the setbacks, however, DEMO organizers are keen to say the conference will go on, even with the difficulties. Hare said despite the added effort of keeping in touch with health officials, "the mood is upbeat, the startups are excited, the investors are curious and Lagos is waiting to see what DEMO Africa is all about."
© Copyright IBTimes 2023. All rights reserved.