Ebola Outbreak: Spanish Priest Gets Experimental Drug ZMapp; Nigeria Confirms Another Case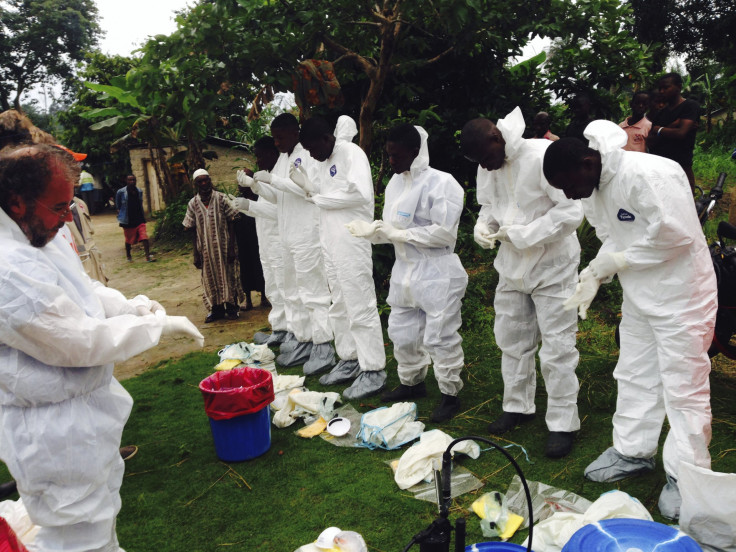 A Spanish missionary priest, Miguel Pajares, who was evacuated from Liberia last week after testing positive for the Ebola virus, is being treated with a U.S.-made experimental drug specially imported by Spain. The outbreak has so far killed nearly 1,000 people in several West African countries.
The drug, ZMapp, which has been developed by Mapp Biopharmaceutical Inc. of San Diego, was transported to Madrid to treat the 75-year-old priest after the Spanish Agency for Medicine and Sanitary Products approved importing the drug, the Health Ministry reportedly said Monday. Pajares was placed in isolation Thursday at Carlos III Hospital in Madrid and is reportedly in a "stable" condition, but authorities are not revealing his progress at the patient's request.
The "exceptional importation" of the drug was made under the law that allows the "use of non-authorized medications in cases where a patient's life is in danger and they can't be treated satisfactorily with an authorized medication," Spain's drug safety agency said in a statement, according to Al Jazeera, which cited Spanish newspaper El Pais.
The drug has also reportedly been used on two Americans infected with Ebola in Liberia. The two patients are currently in the U.S. and are being treated in isolation at an Atlanta hospital. But, scientists are still unsure if the drug has made a difference to the health of the two Americans, as it has never been tested on humans.
Meanwhile, Nigeria's Minister of Health, Onyebuchi Chukwu, announced Monday that there has been another case of Ebola, which brings the total number of confirmed cases in the country to 10, including two people -- Patrick Sawyer and a nurse -- who have already died, while the rest are being treated in isolation.
According to Associated Press, all the nine patients in Nigeria were infected after coming in direct contact with Sawyer, who entered the country with the disease and died of it last month, while about 177 primary and secondary contacts to the Liberian-American are under observation.
© Copyright IBTimes 2023. All rights reserved.