Eddie Murphy Mocks Will Smith's Oscars Slap In Funny Golden Globes Speech [Watch]
Eddie Murphy made a memorable speech at this year's Golden Globes after receiving the prestigious Cecil B. DeMille Award.
"I want to say thank you to the Hollywood Foreign Press for bestowing this prestigious honor on me. I've been in show business for 46 years and I've been in the movie business for 41 years, so this has been a long time in the making and it's greatly appreciated," the actor said after his friends Jamie Lee Curtis and Tracy Morgan handed him the trophy at the Beverly Hilton Hotel on Tuesday.
The 61-year-old actor thanked his fiancé Paige Butcher and his children for their support before sharing a piece of advice for younger actors.
"I'm going to wrap it up and say something to all the new up and coming dreamers and artists that are in the room tonight," he said. "I want to let you know that there is a definitive blueprint that you can follow to achieve success, prosperity, longevity and peace of mind."
"I followed it my whole career," Murphy added. "Just do these three things: Pay your taxes, mind your business and keep Will Smith's wife's name out of your f--king mouth."
The audience erupted in laughter and applause as the "Coming to America" comedian poked fun at the infamous 2022 Oscars moment when Smith stormed the stage and slapped Chris Rock after the latter made a joke about Jada Pinkett Smith.
Twitter users were certainly amused by Murphy's advice.
"Legend," a Twitter user said about the moment, while another said, "The build up to the joke was EPIC. I fell for it."
Hollywood Foreign Press Association presented the first Cecil B. DeMille Award to film director and actor Cecil B. DeMille for his work "The Greatest Show on Earth" in 1952. Judy Garland was the first woman to receive it in 1962, followed by Joan Crawford in 1970. Fred Astaire, Barbra Streisand, Doris Day, Dustin Hoffman, All Pacino, Oprah Winfrey, George Clooney, Meryl Streep, Tom Hanks and Jane Fonda have also received the award.
Murphy won a Golden Globe for best supporting actor in 2007 for his performance in the movie "Dreamgirls," which also starred Beyonce and Jamie Foxx.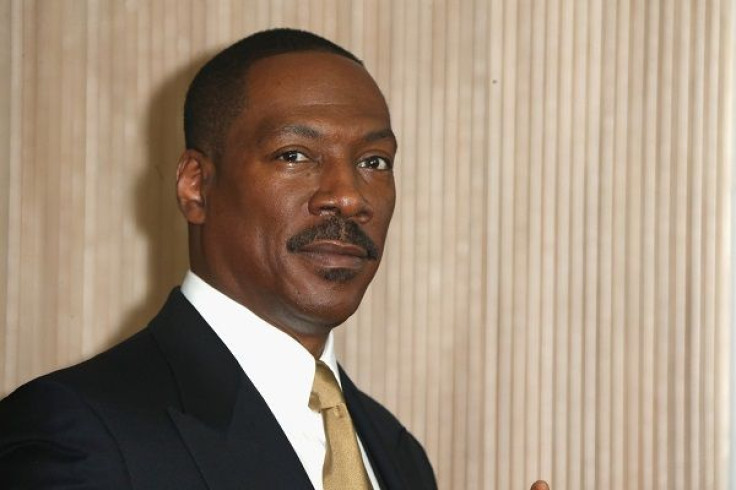 © Copyright IBTimes 2023. All rights reserved.