Edward L. Brown: Chicago Man Strips Naked During 'Chipmunks' Screening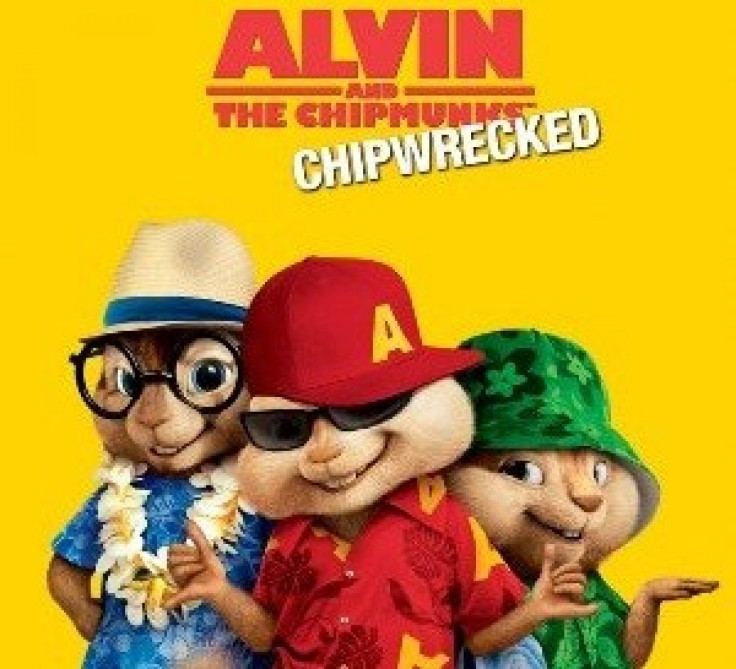 As if there weren't enough reasons to avoid the new 'Alvin and the Chipmunks' movie, now you can add perverts and deviants to the list. On Dec. 29, moviegoers got more than they paid for when Chicago resident Edward L. Brown, 34, was arrested for stripping naked and exposing himself to families and children in attendance of a matinee screening of 'Alvin and the Chipmunks: Chipwrecked.'
Roughly 30 minutes into the movie's 4 p.m. screening at the North Riverside Park Mall's Classic Cinemas theatre, Brown reportedly got up from his seat in the front row, turned around to face the crowd and stretched out his arms, displaying his genitalia. He then sat back down to enjoy the rest of the movie.
Two officers patrolling the North Riverside mall responded to the scene within a couple of minutes. They ordered Brown to put his clothes on, and immediately escorted him through the fire entrance away from theatregoers. There were roughly 86 people in attendance that day, including mostly children.
Shortly after the incident, the theatre manager stopped the film and told the audience he would offer refunds or vouchers for any other show to people in attendance.
According to the Riverside Brookfield Landmark, the police report says Brown told officers he had been let inside the theatre for free by an unknown woman, who allegedly told him to sit in the front row of the theatre, strip down naked and wait for her, so they could then do heroin, cocaine and have sex during the 'Chipmunks' movie.
Police charged Brown with three felony counts of sexual exploitation of children, aged 4, 6 and 6, and added one count of sexual exploitation of a minor aged 14 and one count of disorderly conduct. The last two charges are both misdemeanors.
Brown will appear in court on Jan. 9 at a Maybrook courthouse. Brown's bail has been set at $100,000.
© Copyright IBTimes 2023. All rights reserved.