NSA Whistleblower Revealed: Edward Snowden Donated $500 To Ron Paul's 2012 Presidential Campaign: Does NSA Whistleblower Have Libertarian Leanings?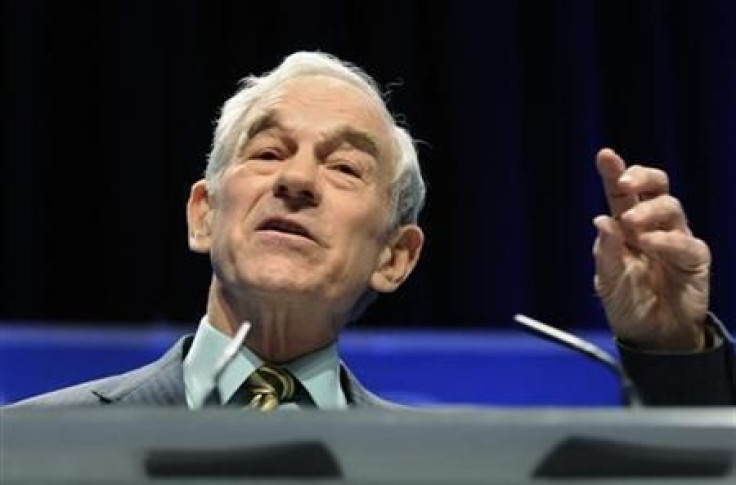 Campaign contribution records appear to show that Edward Snowden, the confessed U.S. National Security Agency whistle-blower who spoke out against government surveillance in the U.K. Guardian on Sunday, donated $500 to Ron Paul's 2012 U.S. presidential bid.
Records at CampaignMoney.com show two contributions of $250 each from a Snowden with addresses in Hawaii and Maryland. According to the Guardian's interview with the 29-year-old whistle-blower, Snowden lived with his family in Maryland before moving to Hawaii.
One of the records lists Snowden's employer as Dell Inc. (Nasdaq:DELL), which was also referenced in the Guardian interview.
A document on the Federal Election Commission website also shows a $250 contribution from an Edward Snowden in Waipahu, Hawaii, to the Ron Paul 2012 Presidential Campaign Committee Inc.
Paul, the former Texas congressman, is a leading libertarian voice and a staunch critic of both President Barack Obama and big government. He ran as a Republican in 2012, but lost the party nomination to Mitt Romney.
In his interview with the Guardian, Snowden said he expects to be strung up on espionage charges, given the Obama administration's history of prosecuting whistle-blowers. He said he has been holed up in a hotel room in Hong Kong.
Snowden's coming forward has resulted in an outpouring of support on social media, where Facebook and Twitter users are heralding him as a 21st century hero. According to Trevor Trimm, executive director of the Freedom of the Press Foundation, the famed Pentagon Papers whistle-blower Daniel Ellsberg called Snowden the hero for whom he's been waiting 40 years.
Got a news tip? Email me. Follow me on Twitter @christopherzara
© Copyright IBTimes 2022. All rights reserved.
FOLLOW MORE IBT NEWS ON THE BELOW CHANNELS