Effects Of A Rapid-Growth Economy: China's Booming Fast Food Culture Takes Its Toll On Health [PHOTOS]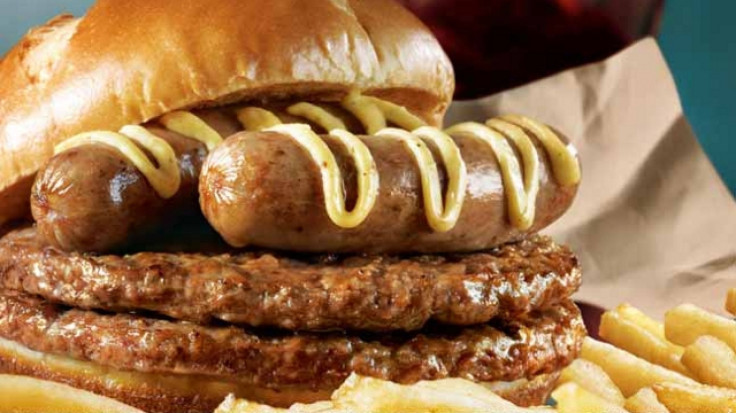 China's most recent contribution to fast food, the Sausage Double Beef Burger, which will only be found in the regional McDonald's (NYSE: MCD) chains in the nation, has taken the Internet by storm.
It has gone viral on many news-blogs and food websites, the Shanghaiist, Foodbeast, and Gawker, garnering reactions from fast-food junkies who call the two sausages, two beef patties, and mustard on a pretzel hamburger bun an example of how "the 21st century belongs to China."
And while most of the reviews of the hamburger by those in China says the fast-food meal is actually pretty good, the well-known effects of fatty foods are pretty bad. And it seems, fast food's growing popularity in China has people packing on the pounds.
While McDonalds is an easily recognizable brand, it is actually KFC that dominates the fast food market in China. According to China Radio International, KFC opened its 4,000th restaurant in China, making it the largest number of chain restaurants in the nation, for both foreign and domestic brands. Reports have even claimed that Colonel Sanders, the founder of the fried chicken chain now owned by Yum Brands (NYSE:YUM), is the most recognizable American face among the Chinese.
After suffering from a scandal tied to excessive levels of antibiotics used by one if its Chinese suppliers, KFC, and other brands like McDonald's, are also being held responsible for a growing epidemic of obesity in the nation of 1.3 billion. And there may be a link between China's breakneck development and its weight gain.
"What we are seeing in developing countries, which are undergoing rapid economic transition is undernutrition, overnutrition and infections and chronic diseases coexisting over long periods of time," Gina Kennedy, of the Food and Agriculture Organization said, as reported by the Globalist.
According to a report, while China's GDP doubled between 2005 and 2009, the nation's number of obese people grew from 18 million to 100 million. And to make the situation worse, China, along with India and Vietnam, is a nation that has the "double burden" of dealing with a population that eats too much and is malnourished at the same time. As a result, Type 2 diabetes, high blood pressure and heart disease have become more prominent in China. A study by the New England Journal of Medicine estimated 9.7 percent of the country's population has diabetes, most late onset Type 2, close to the U.S. rate of 11 percent.
Fast food was only introduced in China in 1987, with the opening of the first KFC. Predominantly protein diets, heavy in fat, sugar and salt, are relatively new for the Chinese. But eating at fast food restaurants, Western brands in particular, is considered something to aspire to. "Eating in food restaurants … McDonald's, Pizza Hut and Starbucks, where food is particularly high in fats and sugar -- is becoming very attractive and considered a symbol of status," the Globalist reported.
A new trend, which blends fast food and traditional culture, has caught on in Hong Kong: McWeddings.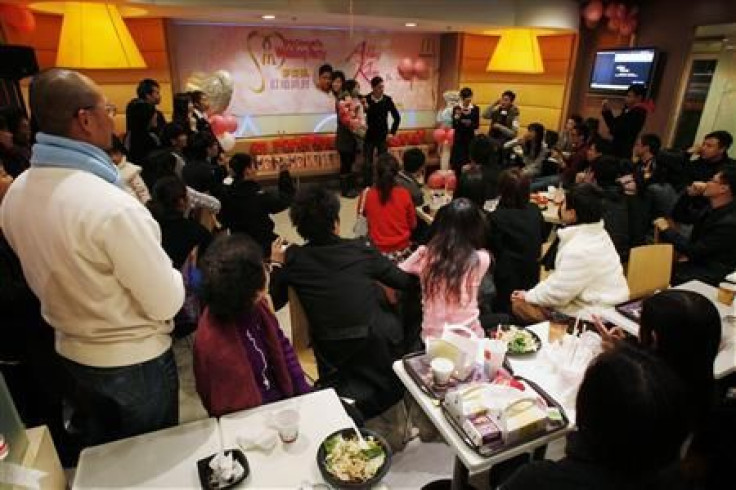 "In the buzzing financial hub known for its fast living, young Hong Kong couples can now grab love on the run at the city's McDonalds outlets, which are offering a burgeoning new sideline: McWeddings," Reuters reported.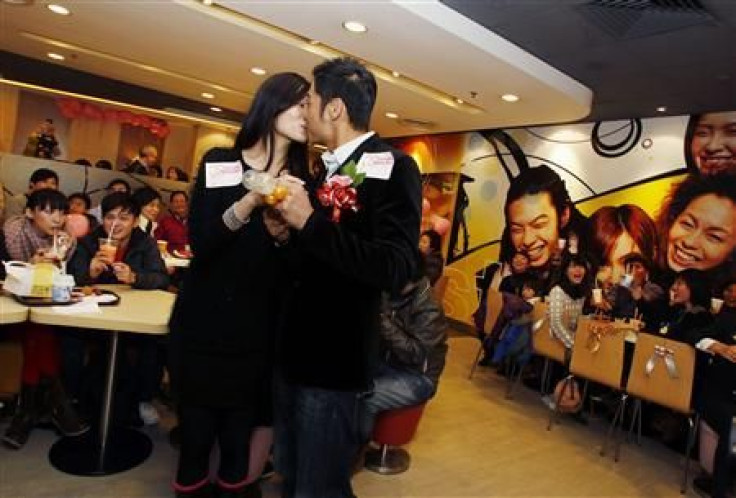 The Chinese fast-food industry is now the fifth-largest in the world, and with McDonald's planning to open an additional 250 new restaurants in China this year, the nation's interest in fast food only seems to be growing.
© Copyright IBTimes 2023. All rights reserved.