Eight Most Fattening U.S. Restaurant Dishes Revealed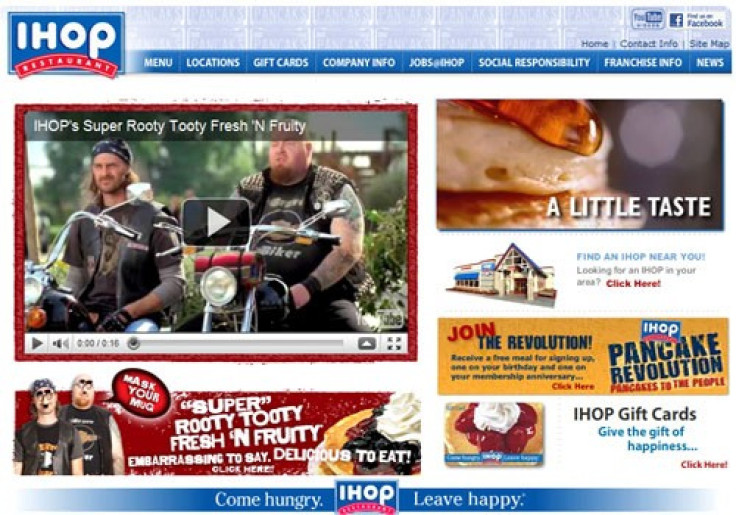 'Xtreme Eating Awards' were given by the Center for Science in the Public Interest to eight high-calorie foods available at American restaurants.
These are yet more examples of how restaurants are making bad food even worse, Jayne Hurley, senior nutritionist at the Center told ABC News.
But if you're looking to put on some weight, you might try the grand prize winner:
A Cold Stone Creamery peanut butter and chocolate milk shake (24 ounces) will cost you 2,000 for one serving, and contains more than three days' worth of saturated fat.
That's a little over the typical amount of calories that most grown adults consume in an entire day.
Just in case you don't want to drink your entire caloric intake in one sitting, you might try parsing out number two into three meals:
The ever-popular Cheesecake Factory's Ultimate Red Velvet Cake Cheesecake will fill you with 1,540 calories, 59 grams of which come from fat.
Other high-cal favorites included a Monster Bacon 'N Beef Burger from IHOP, the Provolone-Stuffed Meatballs with Fettuccine from Applebee's and the Porterhouse Steak from Morton's and a Fried Cheese Melt from Denny's
Obesity is alarming the American public after the release of a study earlier this year called F as in Fat: How Obesity Threatens America's Future.
The report by the Trust for America's Health and the Robert Wood Johnson Foundation report found that 12 states have an adult obesity rate above 30 percent. Researchers with that report also found that 16 states had an increase in the adult obesity rate over the past year.
Health professionals have said that obesity is associated with other health problems such as diabetes and high blood pressure.
The F as in Fat report shows that that the rates of both diseases have risen over the last two decades, as since 1995, diabetes rates have doubled in eight states.
© Copyright IBTimes 2023. All rights reserved.