El Paso Deputy Killed In Line Of Duty, Suspect On The Run
KEY POINTS
El Paso Sheriff County's Deputy Andrew Peery is survived by his wife and two kids
Peery was fatally shot while responding to a shooting incident
Peery's courage was discussed in tribute posts shared on social media
A bravehearted El Paso County Sheriff's deputy lost his life while responding to an incident involving gunfire in the Security-Widefield area in Colorado on Sunday. The suspect is still on the run, while the officer's dedication to keeping civilians out of danger is being heavily discussed on social media.
Officer Andrew Peery, 39, was killed while responding to a shooting on the 500 block of Ponderosa Drive in Security-Widefield. John Paz, a 33-year-old Hispanic man, has been named as the suspect. Law enforcement said that Paz is armed and dangerous, and officials are actively searching for him.
Sheriff Bill Elder from the El Paso County Sheriff's Office (EPSO) confirmed Peery was killed in the line of duty, while another sheriff's deputy and a Fountain police officer were fired upon. A procession was organized in Peery's honor beginning from the Memorial Central Hospital. "It is with a heavy heart that we share Deputy Andrew Peery has been killed in the line of duty," El Paso's Sheriff's office said in a Facebook post.
"The procession for our fallen Deputy Sheriff will start at 8:30 pm from Memorial Central Hospital. It will proceed to Nevada and go in front of the Sheriff's Office on Vermijo. From there it will go to I-25 to the Coroner's Office. Please line the streets with your flags for the family," the update read.
"Andrew was a very dedicated, highly decorated SWAT operator for the El Paso County Sheriff's Office," Elder told reporters at the hospital. "He has been working at my office since 2016," he added.
"My thoughts and condolences are with the family and friends of Deputy Peery and all of our law enforcement neighbors who risk their lives to serve others," Colorado Governor Jared Polis said in a statement regarding the slain deputy who is survived by his wife Megan and two children.
"The loss of Deputy Peery is felt by our entire community. Our thoughts are with Deputy Peery's family & EPSO. Thank you, Deputy Peery, for your courage, service, and sacrifice," Colorado State Police Department said in a statement.
"Our broken hearts are with the [El Paso County Sheriff's Office] and the blood and blue family of fallen Deputy Peery. EOW watch, sir," the Colorado State Patrol's office stated.
Elder confirmed that Peery died at 8:07 p.m., nearly three hours after police ordered a shelter-in-place warning in the Security-Widefield neighborhood. Residents were alerted about heavy police presence related to the shooting near Ponderosa Drive. They were asked to secure their apartments and to stay away from doors and windows.
People who knew Peery took to Facebook to express their grief after the unfortunate event. "Earlier today people reported gunfire in Widefield. EPSO deputies, to include Andrew Peery, responded. While people were sheltering, Andrew went TO the danger," one post read.
"It cost him his life. The Thin Blue Line is real, and he personified it. I refuse to allow the naysayers to redefine that phrase as something negative. I worked with him day in and day out for 2 years on SWAT and as such can testify he was passionate, brave, led well, followed well, and put everything he had and more into being a proficient operator. He was also roundly loved by all who knew and worked with him. He was the best of us. Please remember his blood and blue family," it added.
Another post read: "I'm still in shock and my heart is broken for your family. Next to my Dad you were my favorite 9ers fan. You had a big smile, a big personality and a big heart. You will be missed Andrew Peery."
"Geez man, they just keep on coming. Forever a brother in arms and a pleasure to have served with you brother. RIP Brother," wrote one user.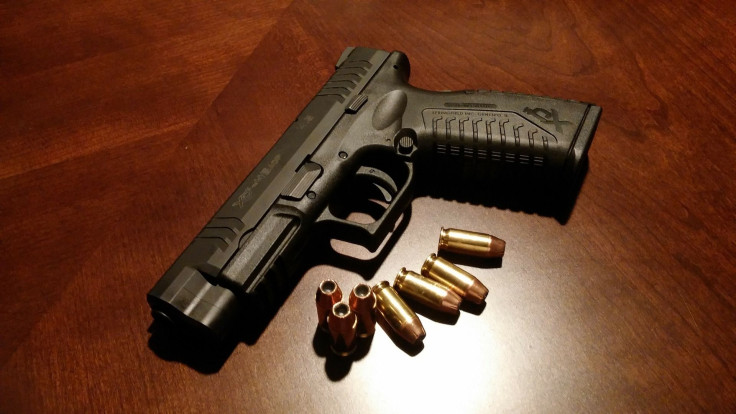 © Copyright IBTimes 2023. All rights reserved.