Election 2016: Black, White Wage Gap Opportunity For Trump, Clinton Debate?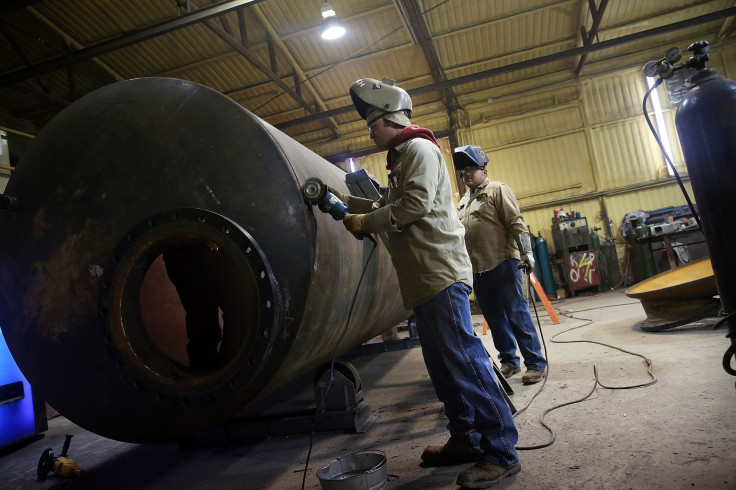 As the first presidential debate looms and each candidate attempts to curry favor with minority voters, a new study shows the wage gap between whites and blacks has reached an almost 40-year high and the reason is discrimination, according to the Economic Policy Institute.
Drawing from last year's statistics, the study published Monday found that whites earn 26.7 percent more than blacks overall, the highest percentage since 1979 when the wage gap was 18.1 percent. On average whites earn $25.22 an hour while blacks earn $18.49.
"Race is not a skill or characteristic that should have any market value as it relates to your wages, but it does," EPI director of the program on Race, Ethnicity, and the Economy Valerie Wilson said, according to CNN Money.
The figures show the wage discrepancy has very little to do with work experience. Black men with 11 to 20 years of experience still earn 23.5 percent less than equally experienced whites, while that percentage shrinks to 18.7 percent between blacks and whites with 10 years or less time in the work force. In the same vein, black women take home 12.6 percent less in wages compared to white women with 11 to 20 years of experience, while black women with less than 10 years of experience make 10.8 percent less.
Wilson told CNN Money that the problem was exacerbated in the 1980s due to a low minimum wage, the declining power of unions and lax enforcement of anti-discrimination policies like affirmative action.
The figures are striking, but given how important minority voters in swing states may be to both Republican Donald Trump and Democrat Hillary Clinton, they could also be an opportunity in Monday's first presidential debate. Two of the three announced debate topics are "achieving prosperity" and "America's direction," both of which can address the economy as a hole and on a more cellular level.
Throughout his campaign, polls have shown Trump hasn't carried much weight among black or Hispanic voters with a Wall Street Journal/NBC, Marist poll yielding a zero percent return among blacks in swing states like Pennsylvania and Ohio in July.
However, a Los Angeles Times/University of Southern California tracking poll released Sunday found Clinton, who has long received support from minority voters, lost 19 percent of support from blacks and Trump gained 16.5 percent through Sept. 10, according to the New York Post. Clinton's decline was attributed to her fainting after the 9/11 anniversary tribute in New York.
President Barack Obama, a Democrat, has responded to his party's fears of losing ground with young black voters, saying in part that he would take it as a "personal insult" if blacks didn't turn out for Clinton.
"My name may not be on the ballot, but our progress is on the ballot," Obama said at the Congressional Black Caucus Foundation gala dinner in Washington, according to the New York Times. "Tolerance is on the ballot. Democracy is on the ballot. Justice is on the ballot."
© Copyright IBTimes 2022. All rights reserved.
FOLLOW MORE IBT NEWS ON THE BELOW CHANNELS