Election 2016: Koch Brothers Officially Back Carly Fiorina, Opening Door To Big Donations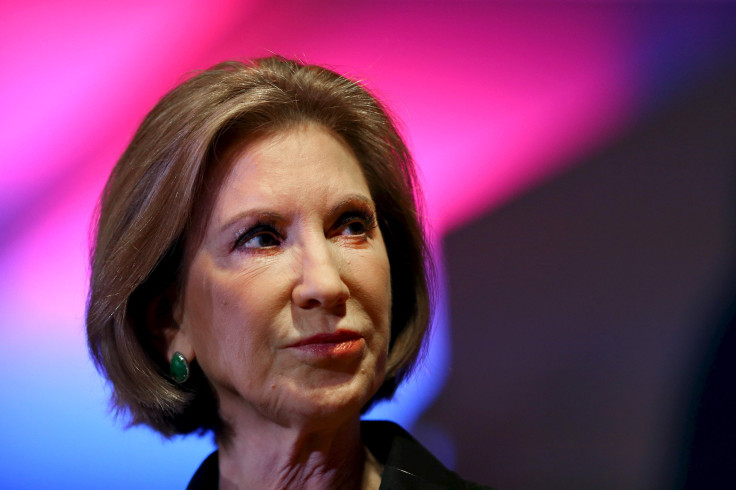 It's official: The influential Koch brothers have thrown their weight behind Republican presidential candidate Carly Fiorina, CNN reported Wednesday. Fiorina will gain access to a large pool of funding from conservative groups with the endorsement.
The Freedom Partners Chamber of Commerce, an umbrella organization that funds many conservative groups backed by the industrialist brothers Charles and David Koch, announced that Fiorina will be one of five candidates it backs. The group had previously backed Wisconsin Gov. Scott Walker before he dropped out of the race in September.
"Governor Jeb Bush, Carly Fiorina and Senators Ted Cruz, Rand Paul and Marco Rubio are leading a thoughtful and substantive discussion on the issues and we look forward to hearing more about their vision for the country," said James Davis, a Freedom Partners spokesman, according to CNN.
Despite backing Fiorina in her unsuccessful 2010 California Senate race against incumbent Barbara Boxer, the Koch brothers waited with their endorsement in this race. Fiorina's own campaign manager has previously worked for the Koch group.
Current Polling of Republican Candidates | InsideGov
The Koch brothers have long been on the receiving end of complaints about using their vast financial resources to influence politics in the U.S. Some have estimated the brothers will be throwing $1 billion into the 2016 presidential race through various groups.
The endorsement comes at an important moment as more donors have started warming to the former chief executive of technology company Hewlett-Packard and viewing her as a potentially viable candidate. Fiorina's campaign started out slowly with approximately $5 million in donations during the summer months, Reuters reported.
Fiorina's performance at last month's Republican debate drew praise, especially for her responses to Donald Trump's bombastic remarks. Trump criticized Fiorina's appearance before the debate.
"I think women all over this country heard very clearly what Mr. Trump said," Fiorina said coolly in response. She was the only woman on the crowded GOP stage.
© Copyright IBTimes 2023. All rights reserved.