Election 2016: Terrorism New Leading Concern For American Voters Week After Paris Terror Attacks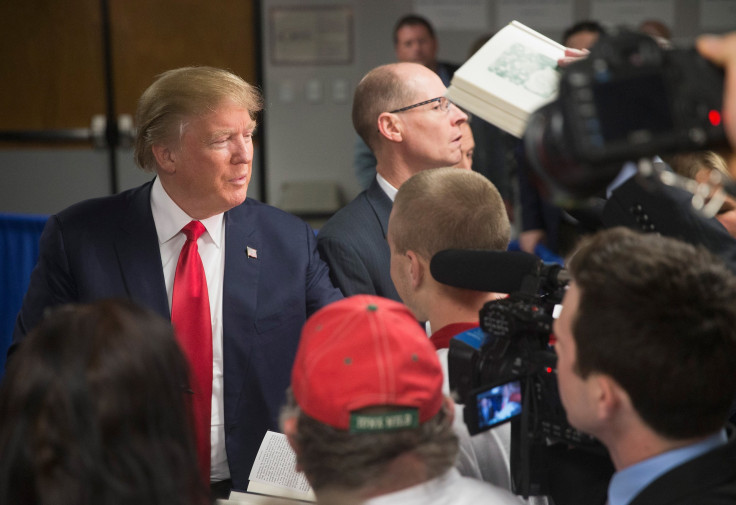 Terrorism has joined concerns about the economy at the top of Americans' political concerns following the attacks in Paris that left 130 people dead and hundreds more injured, suggested an ABC/Washington Post poll released Sunday. The poll indicated that American voters are more focused on the 2016 election than they have been in 30 years, with three-fourths of the population saying they are following the race closely and 30 percent saying that they are watching the campaigns very closely.
The poll shows Vermont Sen. Bernie Sanders, an independent running for the Democratic nomination against former Secretary of State Hillary Clinton, gaining ground among voters. Sanders jumped nine points in November over the previous month and attracts 34 percent of the vote among those polled. Clinton dropped four points from the previous poll, taking in 60 percent of support.
Meanwhile, the Republican primary contest changed very little over the past month. The front-runner in that contest, real estate mogul Donald Trump, won 32 percent of the vote in the poll, ahead of second-place retired neurosurgeon Ben Carson, who had 22 percent.
The focus reported by Americans is greater than the attention reported one year out from the 1988 election, in which former President George H.W. Bush won against Democrat Michael Dukakis.
The newfound focus on terrorism as one of the top issues in the 2016 presidential race can be attributed mainly to Republican concerns. While a little over 40 percent of Republican-leaning voters said that it is a major voting issue, just under 20 percent of Democrats say the same. The economy, meanwhile, is more of a focus for Democrats than for Republicans.
If voting preference hasn't changed significantly for the GOP, a new FOX News poll indicates that the party's best chance at beating a presumptive Clinton general election campaign is not the Republican front-runner. Florida Sen. Marco Rubio, a youthful candidate of Cuban descent is seen as the party's best chance to defeat former Secretary of State Clinton. Rubio has focused heavily on his foreign policy understanding and expertise and has seen a rise to third place recently.
The newfound focus on terrorism comes just a week after the attacks in Paris, where armed gunmen drove around Paris and shot at people in cafes and bars, then attacked a packed concert hall where an American metal band was performing. Suicide bombers, too, detonated explosive vests near the Stade de France, where the French national soccer team was hosting Germany.
© Copyright IBTimes 2023. All rights reserved.