Election 2016: Which Candidates Are Dominating On YouTube? Trump, Sanders Top On Site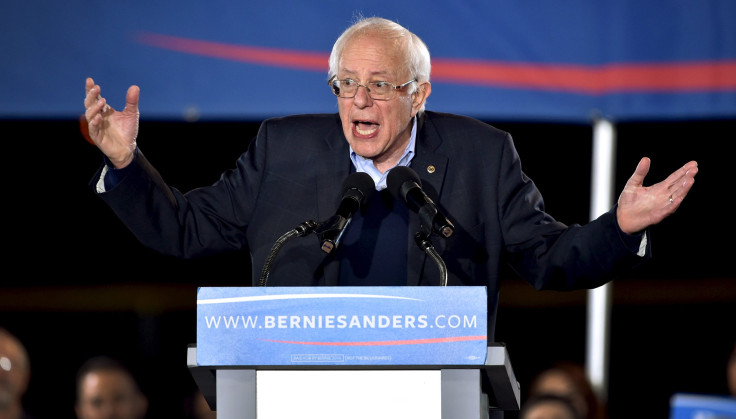 All the 2016 presidential candidates have had considerable airtime this election season, but some, such as billionaire businessman Donald Trump on the Republican side and U.S. Sen. Bernie Sanders of Vermont on the Democratic side, have had far more than others lately in terms of YouTube traffic. The official pages of the two fiery candidates on the video-sharing site racked up the highest number of views among all the White House contenders the week of Nov. 2-8.
Trump was the most-viewed candidate during the period, with about 17 million views on the site, according to analysis by ZEFR, a video-identification company. This impressive performance was recorded even though his official channel on YouTube hosted only three videos and has not been updated in three months. Clearly, the size of a candidate's viewership does not necessarily reflect his or her campaign's social media strategy.
"He's a figure that is more personality-driven," said Tom Galido, ZEFR's head of marketing and data. "A lot of people are drawn to look at his videos just for that."
Meanwhile, other presidential candidates benefited from frequent updates of their own channels. Former Secretary of State Hillary Clinton's campaign uploads videos daily to her official page. She was found to rank second among all contenders in traffic across YouTube, encompassing not only her official videos but also those posted about her. In all, videos of the Democratic front-runner had more than 9 million views last week. "Hillary has the most official views and has the most engagement in terms of views," Galido said.
Galido pointed out that candidates see traffic boosts when they posts videos that clearly pertain to election issues. "The ones that are looking in terms of issues [do well] because essentially you get an idea of their platform and it allows you to search more effectively," he said.
Last week's data showed that Sanders, retired neurosurgeon Ben Carson and former Hewlett-Packard Co. CEO Carly Fiorina were among those with the greatest growth in weekly views.
According to Galido, "Official channels are a good measurement of the candidate's base, whereas the presence over all channels is a measurement of what people are talking about."
© Copyright IBTimes 2023. All rights reserved.