Republican Presidential Debate: Grading The Moderators; Best Twitter Responses, Memes And Analysis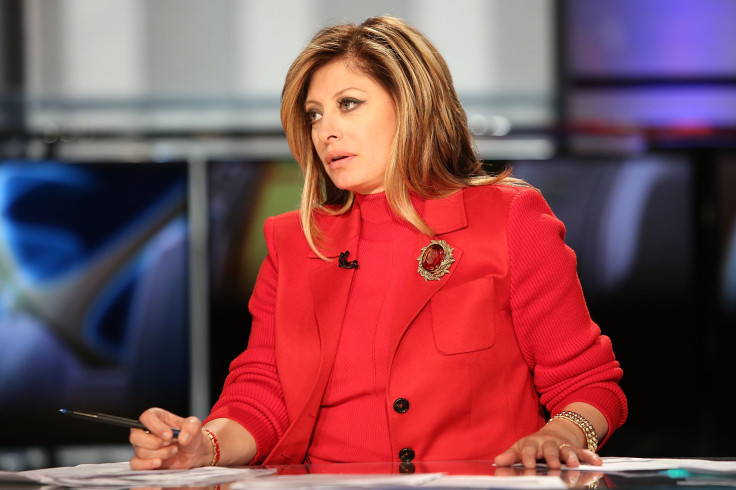 Ahead of Tuesday's Republican debate, Fox Business Network moderators insisted they had a different plan up their sleeves than that of their competitor CNBC, which hosted the much-criticized Oct. 28 debate. While the moderators vowed not to become the story themselves, they still managed to spark social media buzz during the debate.
Gerard Baker, Neil Cavuto and Maria Bartiromo were moderating the fourth GOP debate. In an interview with Politico beforehand, the moderators said Monday they would do their homework before the candidates took the stage.
"After that [CNBC] debate, I realized, I knew my marching orders. It was clearer than ever what my marching orders are, and that is to help the viewer, help the voter better understand what each candidate's plan is; is it a realistic plan, can it work and how is it different from the next guy or gal, and that's what I plan to focus on," Bartiromo said.
But Tuesday evening, some facts cited by the moderators sent confused viewers to Twitter. In one question, Bartiromo said 40 percent of Americans were unemployed and not interested in finding a job.
Some debate viewers also questioned the facts invoked by Bartiromo about the national deficit.
Other pundits slammed Cavuto's question about retired neurosurgeon Ben Carson's claims about a scholarship to West Point (which has no scholarships).
But other social media users praised the FBN moderators, specifically Baker.
The candidates invited to the primetime debate Tuesday were former Hewlett-Packard CEO Carly Fiorina, former Florida Gov. Jeb Bush, U.S. Sen. Ted Cruz of Texas, U.S. Sen. Marco Rubio of Florida, businessman Donald Trump, retired neurosurgeon Ben Carson, U.S. Sen. Rand Paul of Kentucky and Ohio Gov. John Kasich.
At least 2.5 percent in GOP primary voter support was required for candidates to participate in the debate. Invites were based off the four most recent national polls released before Nov. 4. The four most recent major polls conducted before the Nov. 4 cutoff were from Fox News, Quinnipiac, NBC/Wall Street Journal, and CBS/New York Times.
GOP Presidential Candidates | InsideGov
The top-tier GOP debate aired on Fox Business Network at 9 p.m. EST from the Milwaukee Theater in Milwaukee.
© Copyright IBTimes 2023. All rights reserved.
FOLLOW MORE IBT NEWS ON THE BELOW CHANNELS