Election 2020: De Blasio Campaign Rally Attended By Only 15 People
Seems like crowd size wasn't a big deal for Democratic presidential hopeful Bill De Blasio.
The incumbent mayor of New York City, who's clearly on his way out as a contender for his party's nominee for president, is again discovering his cachet as boss of the Big Apple doesn't mean that much outside the confines of the city.
Media reported 15 people showing up for an election event Sunday morning at Cedar Rapids, Iowa. Despite this, the seasoned politician took to the floor at Parlor City Pub to talk about things Democratic. De Blasio built his short campaign speech around his theme, "Working people first."
"Everything should be about our families, our lives, what everyday people are going through, what working people are going through," said the unfazed de Blasio. "If we as Democrats are talking about that, we're winning."
The mayor added, "Here's the bottom line: We have a country that's favored the 1 percent now for literally 40 years."
"The rich have gotten richer. Everybody else has been pretty much treading water."
De Blasio's speech to the patient few that attended got mixed reviews.
"I liked a lot of what he said," said Carol Wickey, a 78-year-old retiree, according to the New York Post. "(But) I thought in his prepared comments he focused too much on working people."
Wickey said she feared this kind of a divisive tone might drive a wedge between Democratic voters and ultimately wasn't sold.
"He did not say anything that would sway me that he would be my choice as a candidate. Nothing made him stand out among the other two dozen people."
De Blasio spent the rest of Sunday at the Iowa State Fair, which has a reputation as being a bellwether in the early days of campaign season.
"There's gonna be a father-son competition," he told the Cedar Rapids attendees. "Yes, Dante (his son) may be younger, he may be stronger, he may be better-looking, but that's not going to stop me. Wisdom also counts."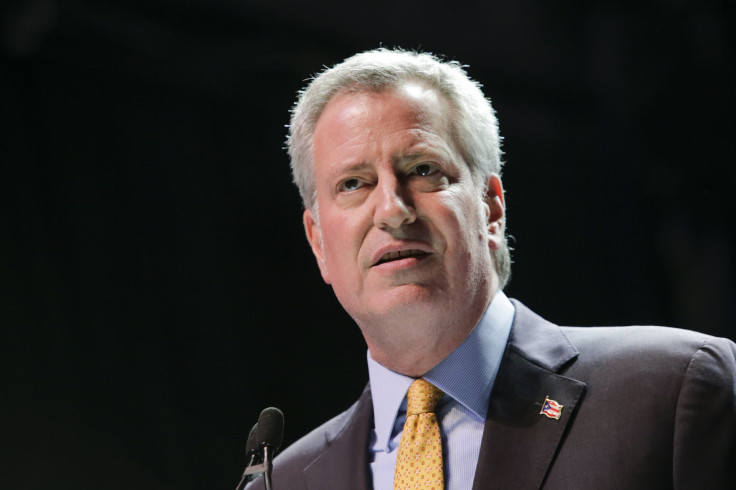 There are still 25 Democrats gunning to become the party's nominee for president. The top seven with a better than even chance of securing the nomination are: former vice president Joe Biden, Sen. Elizabeth Warren (D-MA), Sen. Bernie Sanders (I-VT), Sen. Kamala Harris (D-CA), Mayor Pete Buttigieg, Sen. Cory Booker (D-NY) and former Texas congressman Beto O'Rourke.
Rolling Stone on July 26 ranked de Blasio number 18. De Blasio has trouble being liked in his own city, however. His approval rating in New York is hovering in the low-40s while his national disapproval numbers lead the field of Democratic hopefuls.
One poll found 42 percent of Democrats and independents think de Blasio should drop out of the presidential race.
© Copyright IBTimes 2023. All rights reserved.