Election 2020 Poll: Trump Catching Up With Biden; 'Very Concerning,' Says Democrat Pollster
KEY POINTS
It's still Joe Biden's presidency to win but a Hill-HarrisX has him ahead of Trump by only 4%
It's one of a few polls where Biden has led Trump by this small a margin
One Democrat pundit finds this result "very concerning"
The latest general election poll from Hill-HarrisX still shows Democrat Joe Biden ahead of President Donald Trump as America's choice for president in November but only by a 4% lead. This poll's margin of error of 3.2%, however, means Biden and Trump are now in a dead-heat. This result led one Democratic Party pundit to voice his concern about Biden's diminishing lead.
The Hill-HarrisX poll is among the first two polls taken in July and both show Biden beating Trump. The Economist/YouGov Poll and the Hill-HarrisX general election poll both released Wednesday show Biden ahead of Trump but by widely differing margins.
The Economist/YouGov Poll conducted July 5 to 7 (1,500 registered voters) has Biden beating Trump, 49% to 40%. On the other hand, the Hill-HarrisX poll taken from July 3 to 4 (933 registered voters) reveal Biden ahead of Trump, 43% to 39%.
The latest average from polling data aggregator RealClear Politics still has Biden beating Trump nationally by 8.7 percentage points. July polls from Monmouth, CNBC/Change Research, IBD/TIPP, USAToday/Suffolk and NPR/PBS/Marist are still in the works but are expected to show Biden still leading Trump.
The Harris-HillX poll should be of concern to the Biden campaign. It shows Biden's lead falling from 10 points in the previous poll to 4 points in the latest one. Also of concern is a result showing 10% of registered Democrats will vote for Trump. On the other hand, 9% of Republicans will vote for Biden.
"I think a four point lead should be very concerning," said Democratic pollster, Terrance Woodbury, on Hill.TV. He said Biden's lead is within the poll's margin of error.
"We know the enthusiasm gaps between Biden and Trump, with Trump's supporters being very enthusiastic and insistent on voting for him, margins that close are problematic," said Woodbury.
Trended data from the latest The Economist/YouGov, however, still shows Biden maintaining a slight but consistent national lead over Trump since early March 2020. Voters remain split among party, racial and demographic lines.
The Economist/YouGov Poll again reveals Biden firmly ahead of Trump among registered Black voters, but by 81% to 6% this time around. Hispanic Americans go for Biden, 72% to 19%. Biden leads among women (53% to 37%) and adults under 30 years old 52% to 38%.
Again, Trump leads Biden among white Americans. This comes to 50% to 40% in the latest The Economist/YouGov Poll. Trump is the man for adults over 65 years old (54% to 42%) and those without a college education, 48% to 40%.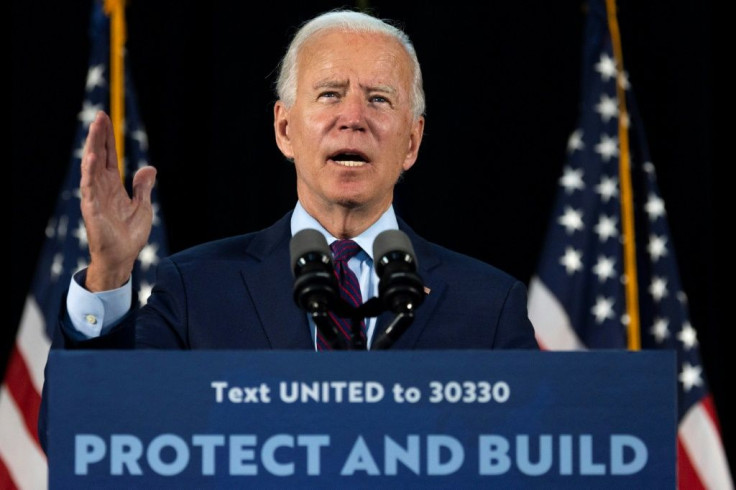 © Copyright IBTimes 2023. All rights reserved.
FOLLOW MORE IBT NEWS ON THE BELOW CHANNELS