Election Polls 2016: Donald Trump In Tight Race With Ted Cruz In Indiana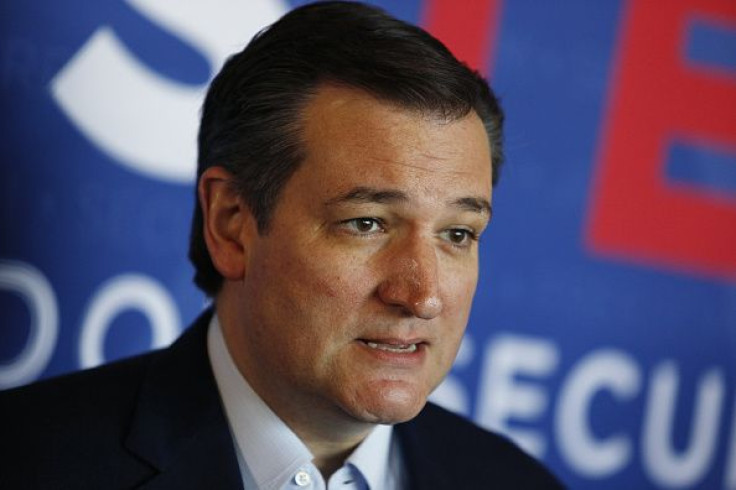 UPDATE: 10:30 p.m. EDT -- U.S. Sen. Ted Cruz was the big winner Saturday as several states allocated delegates at their Republican Party conventions.
But Cruz's rival, Donald Trump, and his supporters were reportedly fighting mad after Cruz bested Trump in Arizona, even though Trump had previously won the state's primary election.
In fact, Trump's Arizona campaign chairman, Jeff DeWit, said the campaign plans to file a lawsuit over the results, in which Trump lost about 40 of the 55 delegates up for grabs in Arizona, Politico reported.
"This stinks to high heaven!" DeWit shouted at reporters, decrying the results, as the Arizona Daily Star reported.
Republicans in Arkansas, Alaska, Massachusetts, Missouri and Virginia also allocated delegates Saturday, with Cruz winning about 80 of the more than 170 total slots up for grabs, Politico reported.
Aside from Trump, other delegates were allocated to Ohio Gov. John Kasich, and Florida Sen. Marco Rubio, who ended his candidacy March 15.
UPDATE: 8:35 p.m. EDT -- U.S. Sen. Ted Cruz won 10 of the 13 at-large delegates up for grabs Saturday at Virginia's Republican Party convention in Harrisonburg, the Washington Post reported. The remaining three delegates went to Donald Trump, with Ohio Gov. John Kasich receiving none.
But Cruz's victory matters only if he can prevent Trump from clinching the nomination before the convention, the Post reported.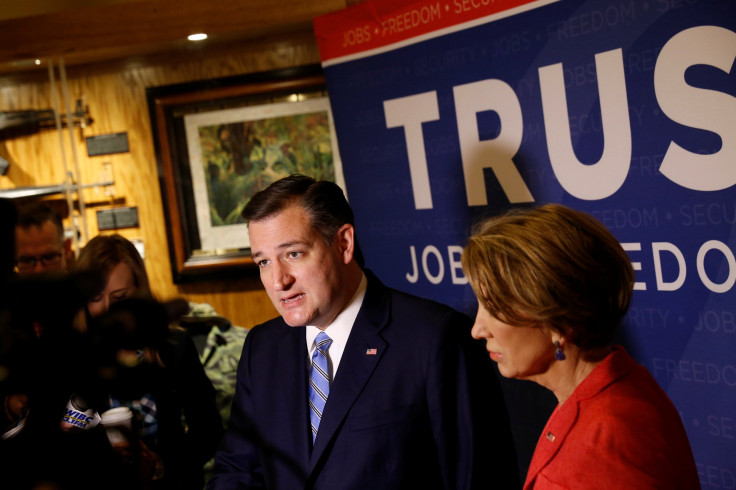 Original story:
For Texas Sen. Ted Cruz, Indiana's primary is a make-or-break race as businessman Donald Trump, the Republican front-runner, keeps coming off of primary wins. Tuesday's primary in the Hoosier State has 57 Republican delegates up for grabs and 92 delegates on the Democratic side.
In an average of Indiana Republican presidential primary polls conducted by RealClearPolitics, Trump has a 6-point lead on Cruz with 39.2 percent support to 33.2 percent. Ohio Gov. John Kasich continues to trail in third place with 19 percent support.
In a poll conducted by Clout Research Wednesday that surveyed 423 likely Republican voters in Indiana, 37.1 percent supported Trump, while 35.2 percent favored Cruz. The poll had a 4.75 percentage point margin of error.
On the Democratic side, former Secretary of State Hillary Clinton leads in Indiana polls ahead of Vermont Sen. Bernie Sanders with 49.6 percent support to 43 percent, in an average conducted by RealClearPolitics.
Republican Delegate Allocation for Upcoming States | InsideGov
Trump continues to lead the overall Republican delegate count with 994, according to the tally made by the Associated Press. Cruz follows with 566 delegates; Kasich has 153. To gain the Republican nomination, 1,237 delegates are needed. If the New York businessman is able to sweep Indiana, his delegate count will rise to 1,050. With wins in Oregon and Kentucky later in May, Trump could reach the amount needed.
On the Democratic side, Clinton leads the delegate count at 2,165, compared with Sanders' 1,357. To secure the nomination, 2,383 delegates are needed.
The delegate process in Indiana is simple compared with other states'. On the Republican side, three delegates come from each of the nine congressional districts and go to the candidate who gets the most votes. The other 30 delegates also go to the candidates with the most votes in the state.
© Copyright IBTimes 2022. All rights reserved.
FOLLOW MORE IBT NEWS ON THE BELOW CHANNELS