Elections 2016: Donald Trump's Campaign Pays Women One-Third Less Than Men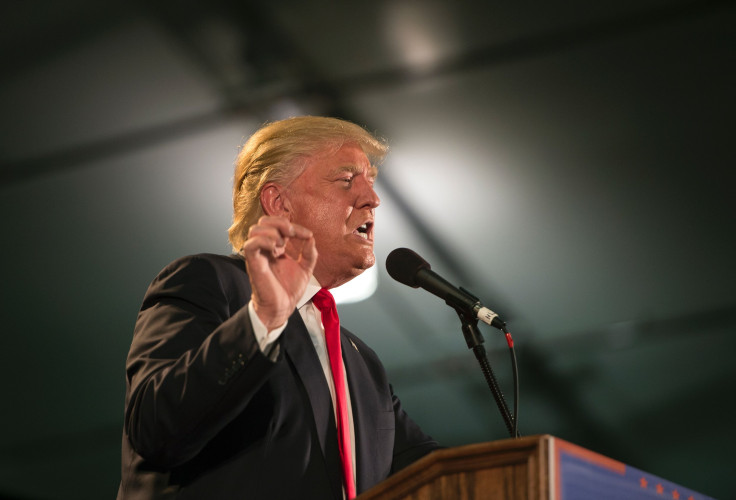 For members of Donald Trump's campaign staff, it pays to be a man.
The presumptive Republican nominee's presidential campaign has paid male employees one-third more than female employees, according to a Boston Globe analysis of payroll data for Trump's campaign. The newspaper found that the campaign for Hillary Clinton, the Democratic front-runner, has compensated men and women equally.
Trump's campaign staff is also far less racially diverse than that of Clinton. Only about 9 percent of Trump's team is nonwhite, compared with nearly a third of Clinton's staff.
The lack of gender and ethnic diversity among the real estate mogul's campaign may reinforce the perception that Trump treats women differently than men, the Globe reported Saturday. Trump's own remarks about women over the years and on the campaign trail haven't helped allay those concerns.
Among his most notorious comments, he called Fox News host Megyn Kelly a "bimbo" in August and suggested her tough line of questioning during a televised debate was a result of her menstruating. He later made derogatory remarks about the appearance of Carly Fiorina, the ex-CEO of Hewlett-Packard who was then a GOP presidential contender. "Look at that face! Would anyone vote for that?" he said, according to Rolling Stone profile in September. (The Telegraph newspaper this weekend compiled dozens of "sexist remarks" made by Trump since 1990.)
The Globe analysis found that Trump's 2016 presidential campaign had 113 workers who made at least $1,000 in April. Their total pay was $635,000. Women accounted for about 28 percent of Trump's total campaign staff and earned an average of about $4,500 in April. Men made nearly $6,100, or about 35 percent more. The disparity is slightly wider than the national gender wage gap of 21 percent.
Gender Pay Gap in the United States | Graphiq
Hope Hicks, Trump's campaign spokeswoman, did not return the Globe's repeated requests for comments.
Clinton, a former U.S. secretary of state and New York senator, employs about six times as many people as Trump. Her 670 campaign workers — of whom 53 percent are women — earned a collective $2.5 million. Women working for Clinton took home an average of $3,710 in April, according to the Globe analysis. The men made slightly more, at $3,760.
Globe reporters pulled figures from Federal Election Commission records from April, the most recent month available. Their analysis includes all employees on payroll, plus consultants whose compensation could be identified and who were working enough to make at least $1,000.
© Copyright IBTimes 2023. All rights reserved.