Donald Trump's Gender Gap: Why Women Aren't Voting For The Republican Presidential Candidate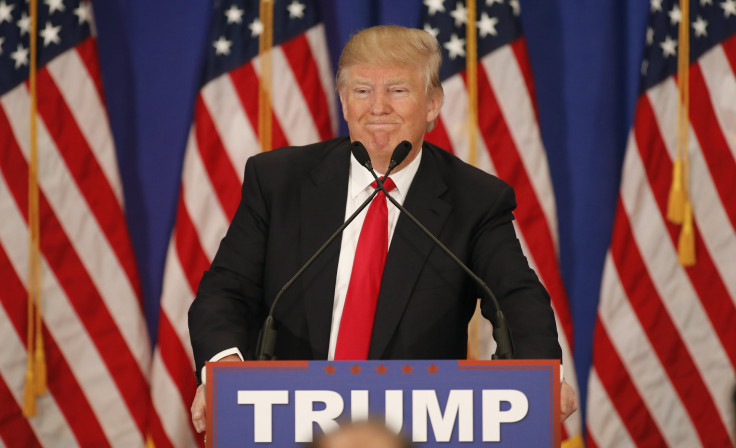 Donald Trump has a woman problem. The business mogul picked up two more victories Tuesday night, securing big wins in Mississippi and Michigan as Republican leaders try to keep him from becoming their presidential nominee.
But even as Trump looks to appeal to a widening number of Republican, independent and Democratic voters, he has had a hard time winning women to his cause. Trump won more than two-fifths of male Republican voters Tuesday, but fared poorly with women, according to exit polls conducted by Edison Research. It was the largest gender discrepancy in Trump's support since voting kicked off with the Iowa caucuses in February.
"I will be the best thing that ever happened to women," Trump said last year. "I cherish women."
But Trump has engaged in nasty public battles in recent months with a number of high-profile women, including Fox News anchor Megyn Kelly, whom he dismissed as a "bimbo" who had "blood coming out of her wherever." He also said of his former presidential rival, Carly Fiorina: "Look at that face! Would anyone vote for that?"
Trump's gender gap isn't new, but it seems to be widening as his campaign has targeted women, Hispanics, immigrants, Muslims and other demographics. Polls ahead of the Iowa caucuses showed him as the first choice of 37 percent of men, while only 31 percent of women named him as a top pick. In March, 42 percent of female GOP voters in South Carolina said they would never support Trump.
"His book even has quotes of him slamming women," Cheryl Lankes of Florida told CQ-Roll Call last week during the Conservative Political Action Conference in Maryland. "You can tell by his body language that he doesn't really respect women."
Trump, who has been targeted by GOP insiders desperate to halt his momentum, also fell behind his rivals with voters under 40 during Tuesday night's elections. About four in 10 older voters, however, backed Trump. Voters in the Mississippi Republican primary concerned about which candidate would best handle the economy also went with Trump.
President Barack Obama secured his second term four years ago with support from women. This time around, women voters could be excited to turn out if Hillary Clinton is running on the Democratic ticket to become the first female president.
© Copyright IBTimes 2022. All rights reserved.
FOLLOW MORE IBT NEWS ON THE BELOW CHANNELS