'Elementary' Season 5, Episode 23 Sneak Peek: Does Joan Feel Responsible For Shinwell's Death?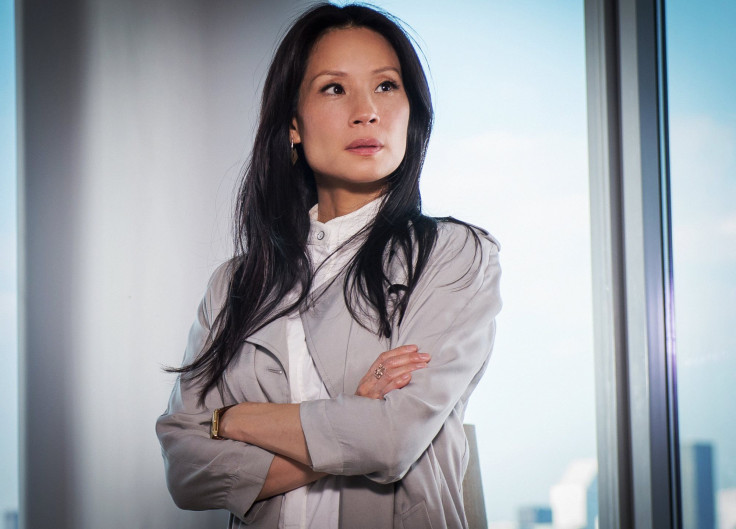 Sherlock (Jonny Lee Miller) thinks that Joan (Lucy Liu) is blaming herself for Shinwell's (Nelsan Ellis) untimely death. But does Joan really feel responsible for her former patient's murder?
In a sneak peek from Season 5, episode 23 of "Elementary," Sherlock tells Joan that she doesn't have to feel guilty about Shinwell's demise. "This was not your fault, none of it was," the British sleuth tells his partner. "Shinwell was on this path, long before we came across him. He knew better than anyone it could end this way."
Interestingly, Joan reveals that she doesn't feel accountable for Shinwell's death. "I don't feel responsible. I'm angry," she tells Sherlock, before revealing that she wants to continue what Shinwell had started.
READ: "Elementary" star Lucy Liu books role on "Difficult People"
"Say we found the person who killed him, then what?" Joan says. "That person was just following orders protecting his boss, making sure that nothing changes so the drugs keep flowing, and the bodies keep piling up. Shinwell was trying to do something important. We have to decide whether that will die tonight, too."
Sherlock asks Joan if she really wants to finish Shinwell's mission to take down SBK. When the former surgeon nods, Sherlock says: "I'll get some sleep then, Watson. Tomorrow morning we go to war with one of New York's deadliest gang."
In a recent interview with TVLine, executive producer Rob Doherty confirmed that Joan and Sherlock are in physical danger for their connection to Shinwell and his ties to SBK. "I should say [it's] a much trickier and dangerous proposition, in that they're going up against a very cold, very calculating street-based criminal organization," Doherty said. "It's a group that doesn't think twice about taking a life, or two lives, or ten. So yes, there's very real physical danger for them, and, in fact, for the police who help them. They have to tread very carefully. SBK is not as subtle as some of the groups they've gone up against in the past."
Although Shinwell had made progress in his mission to secretly burn down SBK from within, his death basically puts Joan and Sherlock back to starting point. "Shinwell's death changes things." Doherty told Entertainment Weekly. "They lost their greatest wedge into that organization. In a lot of respects, Sherlock and Joan are starting from scratch as we get into the last two episodes [of the season]."
As part of their investigation of Shinwell's murder, Sherlock, Joan and Marcus (Jon Michael Hill) pay Bonzi Folsom (Al Thompson) —the head of SBK since 2004 — a visit. It seems, however, that Bonzi isn't interested in participating in the investigation.
In his interview with Entertainment Weekly, Doherty explained why they decided to finally introduce the head of SBK in episode 23. "With Shinwell's passing, it was absolutely time to look at the individuals that he was going up against," the exec producer said. "[Although] he said repeatedly that he's one of the shot callers, it wouldn't be enough to bring down a few lieutenants or a handful of soldiers. He wants the head of the snake. It would certainly appear, as of Sunday's episode, that he got too close to someone that powerful."
"Elementary" Season 5, episode 23, titled "Scrambled," airs on Sunday, May 14 at 10 p.m. EDT on CBS. Watch the sneak peek from the episode below:
© Copyright IBTimes 2023. All rights reserved.