'Elementary' Season 5 Spoilers: EP Teases How Significant Joanna Christie's Character Is To Sherlock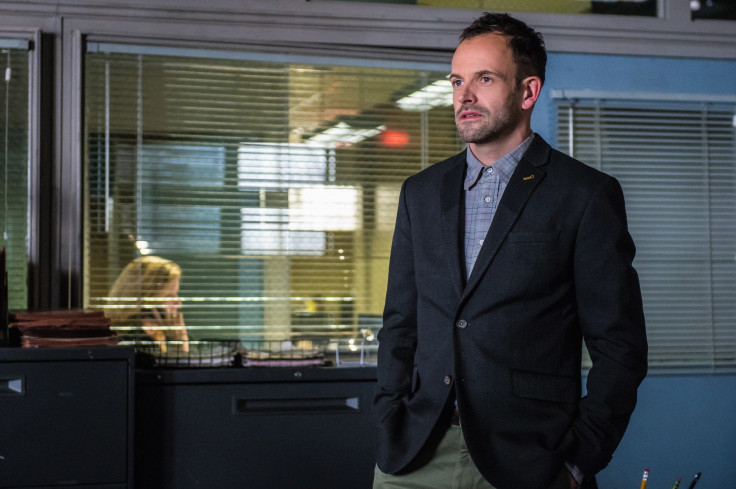 As fans already know, Joanna Christie is making her debut as a significant woman from Sherlock's (Jonny Lee Miller) past in this week's Season 5, episode 23 of "Elementary." But how important is Christie's mystery character to the British sleuth?
In a recent interview with TVLine, executive producer Rob Doherty said that Christie's character is so significant to Sherlock that "her resurfacing is going to disorient" Joan's (Lucy Liu) partner during their investigation of Shinwell's (Nelsan Ellis) murder.
During a separate chat with TVLine following the airing of last Sunday's episode, Doherty said that the reappearance of Christie's character will also cause conflict between Sherlock and Joan.
READ: "Elementary" EP talks Shinwell's shocking death in Season 5, episode 22
"It's going to be an intense couple of episodes," Doherty teased of the final two episodes of the season following Shinwell's shocking demise. "We're going to see a frost developing between the partners that we really haven't seen before. It's not that Sherlock is unaffected by Shinwell's death. It's that, as we will see, he is dealing with some surprises in his personal life. He's very distracted and isn't able to commit to this investigation the way he typically would."
"When you're distracted and you're keeping it to yourself, there's room for misinterpretation," Doherty continued. "And Joan will misunderstand some of his decisions over the last couple of episodes, thinking that he's unmoved by Shinwell's death. But that's really not the case."
Doherty told Entertainment Weekly that viewers will meet Christie's character "over the course of a support group meeting." "It's someone who Sherlock will know, but the audience won't," Doherty added. "We'll use these [last] two episodes to tell a story of who she is and why she's significant to him."
Doherty added that it's hard to describe what kind of relationship this mystery woman had with the British sleuth. "Is there or was there a romantic involvement?" the exec producer teased. "She and Sherlock have some overlapping damage. There's also something that will seem potentially malevolent. What interested me most about introducing this woman is that she's someone that I think our audience probably assumed they would never get to see."
Although Doherty didn't label the kind of relationship Sherlock had with Christie's character, the exec producer told TVLine that the actress' mystery role is "a woman who, once upon a time, meant a great deal" to the private investigator.
Also in this week's episode, Sherlock and Joan's investigation of Shinwell's death puts them in the crosshairs of SBK, the crime-solving duo's primary suspect in the murder case.
"No one heard or saw anything suspicious," Sherlock says in the trailer for the episode
"It was SBK. I'm sure of it," Joan tells her partner.
As part of their probe, Sherlock, Joan and Marcus (Jon Michael Hill) pay Bonzi Folsom (Al Thompson) —the head of SBK since 2004 — a visit. It seems, however, that Bonzi isn't interested in participating in the investigation, leading Sherlock to declare war against the gang.
"Elementary" Season 5, episode 23 airs on Sunday, May 14 at 10 p.m. EDT on CBS.
© Copyright IBTimes 2023. All rights reserved.