'Elementary' Season 5 Spoilers: Ophelia Lovibond Confirms Kitty Winter's Return To The Brownstone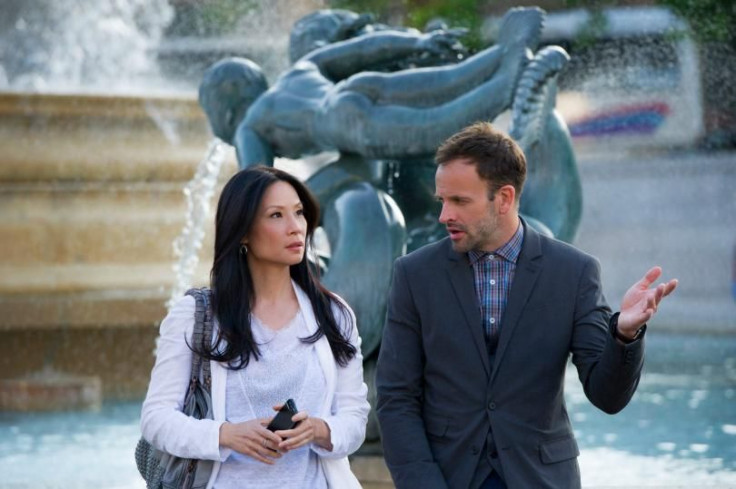 Ophelia Lovibond is reprising her role as Kitty Winter in Season 5 of "Elementary."
Lovibond confirmed her return to the CBS series on Instagram on Friday, Nov. 4. "KITTY'S COMING BACK! See you soon #NYC #Elementary #Elementarycbs @elementaryofficial #kittywinter," the 30-year-old English actress wrote on the social networking site, alongside a photo of Kitty and Jonny Lee Miller's Sherlock Holmes.
According to Entertainment Weekly, Kitty will appear for at least two episodes in the latter half of the season. Other details about the character's return are being kept under wraps.
Lovibond made her series debut as Kitty in Season 3, episode 1, entitled "Enough Nemesis To Go Around," where she was introduced as Sherlock's new apprentice. As Kitty helped Sherlock with his cases, she also grew close to Joan Watson (Lucy Liu), who eventually found out that Kitty was kidnapped, raped and tortured by a male perpetrator five years before meeting Sherlock in London.
In Season 3, episode 12, entitled "The One That Got Away," Kitty finally got revenge on the man who harmed her. So after accomplishing all the things she needed to do, Kitty gave her farewell to Sherlock and jetted back to London.
Aside from Kitty, Joan's sister, Lin (Samantha Quan), is also confirmed to return to the show. While live-tweeting Season 5, episode 2, titled "Worth Several Cities," co-executive producer and writer Robert Hewitt Wolfe revealed that Quan is set to reprise her role in the current season's episode 7.
New episode of "Elementary" airs on Sunday, Nov. 6, at 10 p.m. ET on CBS. Check out the synopsis and preview clip for Season 5, episode 6, titled "Catch a Predator Predator," below:
"Sherlock and Joan have plenty of suspects when they investigate the murder of a man who led a secret life as a vigilante, 'catfishing' sexual predators on dating sites and publicly shaming them. Also, when Shinwell's (Nelsan Ellis) criminal record prevents him from finding a full-time job, Sherlock disagrees with Joan's plan to help him."
© Copyright IBTimes 2023. All rights reserved.