'Elementary' Season 5 Spoilers: Sherlock And Joan Will Hare A Rare Moment Of Vulnerability In Episode 4, 'Henny Penny The Sky Is Falling'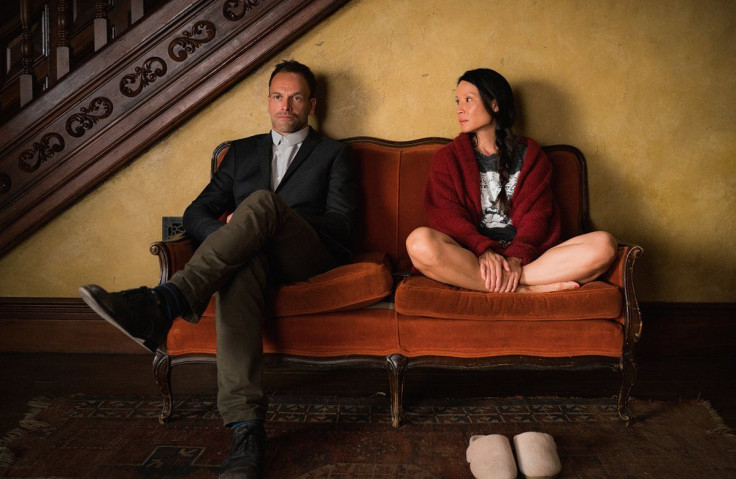 Sherlock (Jonny Lee Miller) and Joan (Lucy Liu) are not seeing eye to eye when they are presented with an opportunity to be recognized for their good work as consulting detectives for the NYPD.
According to Entertainment Weekly, the crime-solving partners have opposing opinions on how to deal with a possible commendation in this week's episode of "Elementary." Joan wants to accept the recognition, while Sherlock has a very particular reason why he isn't fond of receiving credit for his detective work. Even though it's unclear whether the two are going to reach a compromise at some point in the episode, the news outlet reported that their different takes on the matter at hand leads to a rare moment of vulnerability between them.
The synopsis for Season 5, episode 4, entitled "Henny Penny The Sky Is Falling," revealed that the possible commendation for Sherlock and Joan's outstanding work is actually initiated by Captain Gregson (Aidan Quinn). He lobbies to include the two when his unit is chosen to receive a city commendation for its exemplary work.
In the same episode, Sherlock and Joan find themselves drawn into the world of asteroid research while consulting on the investigation of a financial analyst's murder.
Since neither Sherlock nor Joan is expert when it comes to astronomy, the former reconnects with his boarding school classmate Julius Kent (Owain Yeoman) and asks him to help them in the investigation. "It's a fun and very colorful role," series creator Rob Doherty said of Yeoman's character in an interview with TVLine last August.
Doherty also revealed that the financial analyst who was murdered in the episode "was looking for better and more efficient ways to identify what are known as Earth-killer asteroids." He added that victim of the murder case "is also someone who might be able to help NASA locate and, hopefully, divert a small planetoid hurdling towards Earth."
"Elementary" Season 5, episode 4 airs on Sunday, Oct. 30, at 10 p.m. ET on CBS.
© Copyright IBTimes 2023. All rights reserved.